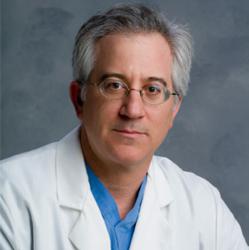 AUSTIN, TEXAS (PRWEB) March 05, 2013
Dr. Steven Zimmet of Zimmet Vein and Dermatology was invited to give a presentation at the 25th Annual Meeting of the American Venous Forum in Phoenix at the end of February.
This year's annual meeting included interactive case studies in venous disease management, scientific sessions on superficial venous disease, deep vein thrombosis, chronic venous insufficiency and a poster display session where doctors shared the results of their research.
"These meetings are important to advancing the field of vein care," Dr. Zimmet said. "By working together as peers to learn about new methods and current research, those of us who treat venous diseases can provide increasingly better care to our patients."
The American Venous Forum is dedicated to improving the care of patients who suffer from venous diseases by fostering cutting edge research and innovation. The American Venous Forum has 650 members who are influential leaders in vein treatment, and their annual meeting is recognized internationally for its high quality.
Dr. Zimmet is an internationally recognized expert in the field of vein care. He gives presentations at conferences around the world, which recently included a keynote speech at a conference in India. To learn more about the presentations Dr. Zimmet has delivered, click here.
About Zimmet Vein and Dermatology
Dr. Steven Zimmet has been practicing in Austin, Texas for over 30 years. He is a sought-after cosmetic dermatologist and a world-renowned expert in vein care. Dr. Zimmet was named by his peers as one of the Best Doctors in America 2011-2012 for dermatology/phlebology. Vein Magazine named Dr. Zimmet as one of the 25 most influential professionals in vein care worldwide. As the Founding President of the American Board of Phlebology, Past-President of the American College of Phlebology and Editor of the Phlebology Journal, Dr. Zimmet travels the world to share his expertise in vein treatment.
At his Austin dermatology clinic, Zimmet Vein and Dermatology, Dr. Zimmet also offers an array of aesthetic services, including Ultherapy, CoolSculpting, Liposonix, Pulsed Light Rejuvenation, EndyMed, Botox and fillers. Dr. Zimmet's mission is to help his patients achieve optimal results through clear information, thorough guidance and clinically advanced treatments. To schedule an appointment with Dr. Zimmet, call (512) 402-6694.