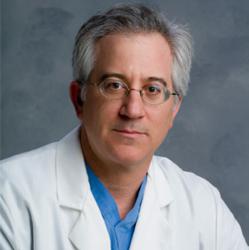 AUSTIN, TEXAS (PRWEB) March 07, 2013
The Best Vein Care registry has named Zimmet Vein and Dermatology a Premiere Center of Excellence in its online registry.
To be named as a Premiere Center of Excellence, Zimmet Vein and Dermatology had to pass rigorous verification and assessment phases. Best Vein Care aims to establish standards for the vein care community and help patients access the highest-quality care.
The assessment process required Dr. Steven Zimmet, an Austin vein specialist, to complete a verification phase in which Best Vein Care ensured that his education, training and experience met the registry's standards.
Premiere Center of Excellence is the highest level of recognition offered by the registry. Only 26 vein doctors in the State of Texas have been recognized by the Best Vein Care registry.
"Vein treatment is a fairly new field, and we're still working on getting everyone in the field to adopt a consistent set of standards," Zimmet said. "Best Vein Care seeks to find the highest quality vein specialists in the country and recognize them for their excellence. Their actions will help more patients obtain quality healthcare."
To read more about the recognition from Best Vein Care, click here.
About Zimmet Vein and Dermatology
Dr. Steven Zimmet has been practicing in Austin, Texas for over 30 years. He is a sought-after cosmetic dermatologist and a world-renowned expert in vein care. Dr. Zimmet has been named by his peers as one of the Best Doctors in America 2011-2012 for dermatology/phlebology. Vein Magazine named Dr. Zimmet as one of the 25 most influential professionals in vein care worldwide. As the Founding President of the American Board of Phlebology, Past-President of the American College of Phlebology and Editor of the Phlebology Journal, Dr. Zimmet travels the world to share his expertise in vein treatment.
At Zimmet Vein & Dermatology, Dr. Zimmet also offers an array of aesthetic services, including Ultherapy, CoolSculpting, Liposonix, Pulsed Light Rejuvenation, EndyMed, Botox and fillers. Dr. Zimmet's mission is to help his patients achieve optimal results through clear information, thorough guidance and clinically advanced treatments. To schedule an appointment with Dr. Zimmet, call (512) 402-6694.
###