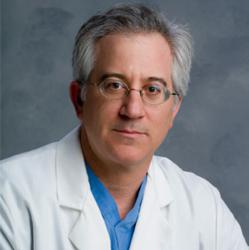 AUSTIN, TEXAS (PRWEB) March 11, 2013
Austin vein specialist Dr. Steven Zimmet of Zimmet Vein and Dermatology has been asked to serve on the Scientific Committee for the upcoming International Union of Phlebology annual meeting, to be held in Boston in September 2013.
He will join six other internationally acclaimed physicians working to ensure the scientific quality of this important World Congress, which is the premier educational gathering for respected vein care professionals.
"I look forward to joining some of the top people in the field to help develop a high-quality program for this year's World Congress," Dr. Zimmet said. "The World Congress is always a great opportunity for vein specialists to learn more about recent advances in the field, and I'm sure this year will be no different."
The International Union of Phlebology holds a World Congress every four years, and this will be the first time for the United States to host the Congress. At the Congress, vein specialists from around the world will share the most up-to-date information regarding venous disorders and their treatments.
The Congress program includes lectures, exhibits, discussions and debate sessions, which will aim to showcase the most advanced research, technology and treatments in the field of vein care. More than 2,500 participants are expected to attend the weeklong conference, which will make it the largest international gathering of vein specialists to date.
About Zimmet Vein and Dermatology
Dr. Steven Zimmet has been practicing in Austin, Texas for over 30 years. He is a sought-after cosmetic dermatologist and a world-renowned expert in vein care. Dr. Zimmet has been named by his peers as one of the Best Doctors in America 2011-2012 for dermatology/phlebology. Vein Magazine named Dr. Zimmet as one of the 25 most influential professionals in vein care worldwide. As the Founding President of the American Board of Phlebology, Past-President of the American College of Phlebology and Editor of the Phlebology Journal, Dr. Zimmet travels the world to share his expertise in vein treatment.
At Zimmet Vein & Dermatology, Dr. Zimmet also offers an array of aesthetic services, including Ultherapy, CoolSculpting, Liposonix, Pulsed Light Rejuvenation, EndyMed, Botox and fillers. Dr. Zimmet's mission is to help his patients achieve optimal results through clear information, thorough guidance and clinically advanced treatments. For an appointment, call (512) 402-6694.
###