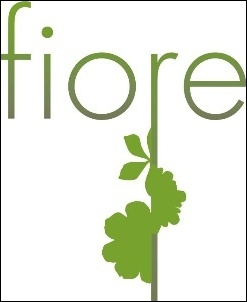 Planning Fiore was a bit like putting a jigsaw puzzle together
AUSTIN, Texas (PRWEB) June 7, 2007
Fiore has been designed to maximize opportunities for open space living, thereby enhancing residents' experience of community life. The development will also feature a unique destination within the neighborhood: a community-shared, 40-foot-wide, pedestrian lane and park around which all of the homes have been designed. The park features a community garden, playground, hike and bike trails and a hammock court.
With six different design choices and in sizes ranging from 1,400 to 2,400 square feet, Fiore homes will be available in both single story and, in order to accommodate changes in the ground's topography, multi-level models. The property's hillside elevation allows for breathtaking views of the downtown Austin skyline.
"Planning Fiore was a bit like putting a jigsaw puzzle together," said chief architect Stephen Oliver of CasaBella Architects. "Because of the property's hilly terrain and also in order to accommodate the pedestrian lane and park, we had to carefully determine which homes would go on which lots. Consequently, some homes are situated higher on the property, some lower. We are also making most of the homes' side yards function as their backyards. This space will serve as the key connection for the homeowner between home entry and the park system."
Through this unique sharing of public and private space, the development will combine indoor/outdoor living areas in a truly innovative way, on a scale never before seen in the Austin market. The result is a holistically designed, carefully orchestrated grouping of homes allowing for maximum green space, outdoor living and community interaction.
Other unique components of the community include:
-- Single-family dwellings built to the highest green living standards
-- Contemporary homes designed in a distinctly Austin style
-- Climate integration, with homes oriented for proper solar shading, maximum natural light, deep overhangs, outdoor fireplaces and shaded patios
-- Garage outlets to accommodate PHEVs (plug-in hybrids) and other green vehicles
The Fiore development team includes Vicinia Development, CasaBella Architects, Pauly + Presley Realty, TBG Partners, Austin Energy and Wachovia Bank, which is financing the project. All parties feel that Austin will be the perfect setting to debut such an innovation in residential living.
"Austin was an environmentally aware community long before being so was a part of the national consciousness," said Bryan Jordan of Vicinia. "It therefore made a lot of sense to design a 5-star green community for this city. Austin also fosters a very active, rugged outdoor lifestyle. Fiore represents a synergy of all of these components into one community."
Indeed, Fiore represents the prototype of how to develop design-driven, sustainable, eco-friendly communities which function as alternatives to suburban sprawl. Especially in light of Mayor Will Wynn's support of the Austin Climate Protection Plan, and its accompanying challenge to make all new single-family homes zero-net energy capable by 2015.
The new community's design and scope build upon the model developed when Vicinia and its partners began working on Fiore's sister community, Agave (http://www.agavegreen.com). The new development will be the third project the builder has put on the property, which has been newly branded as Nine Sixty Nine.
"Fiore is complementary to the work that we began with Agave," said Jordan. "Both communities offer an inspiring fusion of cutting-edge architecture and environmental principle, in an exceptional neighborhood setting."
Leveraging the anticipated success of Fiore, Vicinia Development hopes to develop similar communities in other U.S. markets.
Residents can expect to move into Fiore homes within the next 9-12 months. For more information, visit http://www.fioregreen.com.
CasaBella Architects
Established in Austin, Texas, in 1989, CasaBella Architects is a multi-disciplinary design group that values client relationships built on bold ideas and shared vision to create enduring architectural solutions for clients. The firm is comprised of architects, master planners and project managers who provide public and private-sector clients with a full spectrum of architectural services. CasaBella is committed to the design of spaces that foster community interaction and environmental responsibility. For more information, visit http://www.casabella-architects.com/.
Pauly + Presley Realty
Pauly + Presley Realty and P2R Consulting were established as a vital alternative to the antiquated traditional real estate model. The incessant drive for the understanding of urban markets, trends and growth patterns from a global perspective is the essential fuel behind the firm's fresh outlook. The diverse talents of the team coalesce to create a truly cutting-edge firm which openly embraces creativity, innovation and an understanding of the value of both linear and non-linear solutions. We strive constantly to improve Austin's urban landscape by helping to create profitable, sustainable solutions. For more information, visit http://www.paulypresley.com/.
Nine Sixty Nine
Nine Sixty Nine is a collection of three distinct communities - Fiore, Agave and The Villas - all offering phenomenal design, innovation, and value. With beautiful hills, skyline views, and unprecedented access to downtown Austin and the major transportation corridors, the communities of Nine Sixty Nine represent the best of Austin's vibrancy and vitality. For information on the homes located in the NineSixtyNine community, visit http://www.ninesixtynine.com.