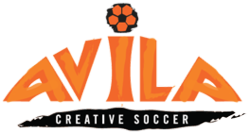 Austin, TX (PRWEB) November 30, 2012
Avila Creative Soccer has set the date for the kickoff of their never-before-seen 4v4 Austin indoor soccer winter league; called The Avila- Exclusive Prep League. Each team will consist of one Avila - certified soccer trainer and three soccer players that will play and compete for a first place position; the new winter training concept is intended to support foundational soccer skills in the off-season.
Avila Creative Soccer owner Eryck Avila drew inspiration directly from research gathered from the Royal Dutch Football Federation in 1985. The study explored how to best develop creativity in soccer players. Researchers discovered that creativity was successfully nurtured by playing street soccer, so at the club level they chose the 4v 4 format as the new symbol of that vision.
Avila believes fully in the concept of 4v4 on-field play and for this specific reason Avila has decided to expand on that proven format by adding both an indoor setting and injecting Avila- certified coaches into each match who actually play as on field captains.
Avila calls the new winter league concept "a huge training breakthrough." Avila adds, "Many players miss chances to make the "big play" because they need training on how to assert their speed and skill. The best way to improve is by learning tactical awareness in a 4v4 environment - small enough for each player to get many touches on the ball, yet not so large that they can remain idle."
Avila plans to use 4v4 training to correct commonly made tactical mistakes in real time. Instead of learning drills or sitting on the sidelines, players will have the opportunity to play side-by-side with skilled Avila - certified trainers to receive critical direction on the spot.
According to Avila, "The Avila - Exclusive Prep League combines the best of both worlds - a formal league match and verbal instruction / hands-on teaching. Many times, it's hard for players to understand exactly what needs to be done to improve upon a mistake. Soccer players can now strengthen their skills in a competitive off-season league by listening to instruction and also experiencing the skills of the Avila - certified trainers too, all while playing at a fast pace."
Avila Creative Soccer provides players with two convenient locations for indoor, off-season training. Lakeway soccer classes are available at Avila Creative Soccer Lakeway at 1503 FM 620 N. in Lakeway, Texas; Avila Creative Soccer Anderson Mill is located at 8863 Anderson Mill Road in Austin, Texas.
The first of six 4v4 games are set to kick off on January 5, 2013. Scheduled game times range from 8:30 AM to 8:05 PM for three U7-U12 divisions and one U13-U17 division. Signup fees are $300 per team and $50 per individual. Teams and individuals can sign up directly at http://www.prepleague.avilasoccer.com.
Players must also keep in mind that all games are coed, and proper footwear and shin guards are required. Avila reminds all prospective players that the point of 4v4 training is to have fun. He states, "I know that this will be a memorable experience for all players that want to have a good time and enjoy the game in a new way."
For further information, interested players can call Avila Soccer directly at 512-924-5715 or email at info(at)avila(dot)com, while spots still remain. Before signup, players will be required to complete an application and sign a liability release form.