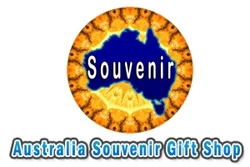 We are too poor to afford education, but until we have education we will always be poor...
Sydney, New South Wales (PRWEB) March 17, 2010
Australia Souvenir Gift Shop (http://www.australiasouvenir.com) will donate ten percent of its profits from selling Australian souvenirs online to the ACAS (Aboriginal Children's Advancement Society), a New South Wales organization that assists Aboriginal children with health, housing and educational needs.
Australia Souvenir Gift Shop specializes in selling unique Australian gifts as travel mementos and treasures for sharing the Aussie experience with people from all over the globe who aren't able to physically make the trip in person. It specializes in featuring hand-crafted native artwork made by the indigenous aboriginal peoples of Australia.
"With our donation to the ACAS, we hope to raise awareness about Aboriginal traditions and needs, as well as raise funds that will help the Aboriginal children of the future with education," says James, Account Manager in charge of Australian souvenirs.
The owners are committed to sharing Australia's unique cultural and ecological heritage with the rest of the world. Many animal species, like the kangaroo and the koala, are native only to Australia. For those who can travel, a trip to the 'land down under' to enjoy the rich culture and diverse environment is an enlightening experience.
But since not everyone can visit Australia, gift items that represent the bounty of aboriginal craftsmanship can bring a little bit of Australia into people's homes, no matter where they are. The owners strive to make their website accessible and user friendly so that each visitor has a positive experience and can learn more about Australia during their online visit.
"Aborigine artisans design and create their handicrafts with skill, precision and dedication. We like the idea of honoring their tradition by donating a percentage of our profits to support them. It's a simple and effective way to help Aborigine children have a safe and healthy place to stay while attending school," James said.
Australia Souvenir Gift Shop is supporting the Aboriginal Children's Advancement Society because Aboriginal teenagers transitioning into cities were facing health and welfare problems due to isolation and neglect. In 1963, the ACAS was founded to address those needs and has been successfully working to help children further their education.
Australia Souvenir Gift Shop is a website created to help people share their love of Australia with families and friends. For more information about Australian gifts, visit http://www.australiasouvenir.com, or contact James at 1800 004 372 (International Number: +614 0101 8464) or mail(at)australiasouvenir(dot)com.
Contact:
James, Account Manager
Company: Australia Souvenir Gift Shop
Address: Sydney, New South Wales
Phone: 1800 004 372 (International Number: +614 0101 8464
Email: mail(at)australiasouvenir(dot)com
URL: AustraliaSouvenir.com
###