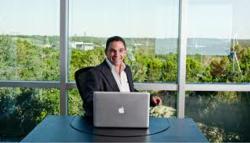 These new bonuses now total nearly $5000 and are immediately downloadable
Atlanta, Georgia (PRWEB) March 19, 2013
Authority ROI is a new training system created by Ryan Deiss designed to teach companies how to better monetize websites online. The overwhelming demand of companies purchasing the system has caused the Marketers Black Book company to change its Authority ROI bonus package to include better content compared to others offering bonuses online.
These new bonuses now total nearly $5000 and are immediately downloadable after purchase of the ROI program online. The bonus package can be viewed at http://marketersblackbook.com/reviews/authority-roi-bonuses.
Developing authority as an e-commerce company online can be more challenging in this decade due to search engine placement changes. Consumers now rely on information presented near the top of search engine results due to time constraints when searching for products and services.
The different ways to monetize websites and blogs have been included in the new Ryan Deiss training now available for sale on the MBB website. The offering of bonuses with each sale is unique to this website due to the dollar amount of giveaways now provided.
One of the new upgraded bonus inclusions created exclusively for the new ROI launch online is a 30 minute consultation with any member of the Marketers Black Book team. This consultation has a value of $1000 and it is now provided free of charge as a bonus with each sale made online.
Business owners, entrepreneurs and website owners can select the expert to consult with after proof of purchase is provided. This bonus is one of the largest ever provided online for the sale of training product.
The promotion of the Authority ROI training online is not the first product created by Ryan Deiss and promoted by the MBB team. The Number One Book System was one of the successful promotions by this company.
The new launch of this training online and pairing of a bonus package is expected to help more marketers and online companies use the strategies presented to generate more online income. Aside from the bonuses and training offers online, articles and helpful blog posts are published on the company website for instant access.
About MarketersBlackBook.com
The MarketersBlackBook.com company is comprised of business experts who have combined talents and resources to create one of the most trafficked marketing resources on the Internet. This company provides online marketing and business income generation training to companies in North America and other parts of the world. The MarketersBlackBook.com resource online was launched in 2010 and has experienced successful growth over the past three years due to the creation of training systems now in use by large and small companies. The company website is updated regularly to ensure accuracy in the data published online.