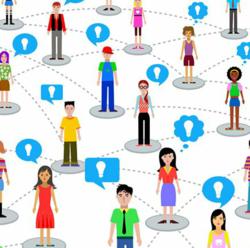 With its full scale revamp of the traditional blog formula, AuthorityROI is changing the way people view an online presence.
Austin, TX (PRWEB) March 30, 2013
AuthorityROI has officially launched, and Digital Marketer is touting the program as the most in-depth and cutting-edge systems ever created by the company. A recent article from the company said that as more people sign up for AuthorityROI, more websites and blogs are moving towards becoming real authority properties.
The newest Digital Marketer program uses case studies from its own experiments with blogs that have been built from the ground up. Previously unknown brands and websites now hold the influence of an authority site, and the article said the strategy is easy to duplicate across all interests.
Whether a blog covers arts and crafts or craft beer, they will never amount to much if they can't earn credibility and trust with the online community, according to the article. Building that authority will bring awesome new possibilities, including profit-generating tactics that aren't pushy or annoying to the user.
The article said that creating subscription lists, monetizing exclusive content, and even offering ad space can be incorporated into a blog strategy that will grow traffic, time on page, and conversion numbers in no time. When a business-centered perspective is given to a blog, it's easy to start realizing the potential when real value is being supplied to willing customers, said Digital Marketer.
With its full scale revamp of the traditional blog formula, AuthorityROI is changing the way people view an online presence, said the article. Just sharing content isn't enough; Digital Marketer is showing how aggregating contributor content and leveraging their social reach can boost authority in unprecedented ways.
No matter what market a blog or website may be in, AuthorityROI can show it the path to the top, where it will be viewed as an expert source of news and opinion. The article said generating the popularity and recognition of an authority site isn't automatic, but with Digital Marketer showing the way, users can be confident they will see results.
Digital Marketer releases informational and educational materials to help businesses and entrepreneurs gain insight and information on the trends, data, and strategies that can take them to the top of their industry. Through their RAW Training courses, strategic plans, blogs, newsletters, site reviews, and Special Reports, Digital Marketer supercharges every single marketing campaign it touches. For more information, visit DigitalMarketer.com.
AuthorityROI will revolutionize the approach to blogging as it is known today, said the DigitalMarketer.com article. Once people see the advantages of having an authority site, they'll see how gaining the recognition and web presence can help them produce meaningful content. The article said interested bloggers and website managers should learn more and consider joining AuthorityROI.