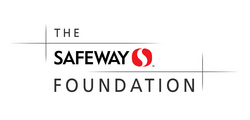 Generosity and human kindness never go out of style - even in the face of such a challenging economy
Chicago, IL (Vocus) April 2, 2009
Today, executives from Safeway (NYSE:SWY), Easter Seals and Special Olympics launched the grocery retailer's annual fundraising campaign for people with disabilities in Washington, D.C., by challenging employers to tap into what they call an "extraordinary resource" of people who are ready and willing to work.
Each April, Safeway stores raise funds to help children and adults with autism and other disabilities by asking shoppers to donate to Easter Seals, the largest non-profit provider of autism and disability services, and Special Olympics at checkout. The annual campaign coincides with Autism Awareness Month and Easter Seals' efforts to raise awareness about the services and treatments the organization provides to families living with autism.
In 2008 alone, Safeway raised $9.3 million for Easter Seals services. This year, Safeway plans to raise even more - likely exceeding the $100 million mark for total contributions to Easter Seals since the two organizations' partnership began in 1986.
Realizing an Extraordinary Resource
Safeway's commitment to the cause runs far beyond the annual fundraising campaign--it's business. Today, the company employs more than 10,000 adults with disabilities, giving many a career and a means to live independently.
"For years, Safeway and its family of grocery stores have worked to raise funds and bring attention to Easter Seals' critical mission," says Larree Renda, Safeway Executive Vice President and Chair of the Safeway Foundation. "Most important, is the message that people with autism and other disabilities are valuable members of the workforce--even in these tough economic times. Too many businesses don't take the risk in hiring people with disabilities. At Safeway we've embraced it, and have had great success."
Safeway's Impact on Families Living with Autism and Other Disabilities
Easter Seals is encouraging customers to shop at Safeway's family of stores this April and donate at checkout to help people with disabilities. Funds raised during Safeway's 2009 campaign will support a variety of Easter Seals services across the country for families living with autism including:

In California, job training and employment opportunities, pre-school and after-school services, independent living options that keep people in their own homes instead of institutions, services that help adults learn daily living and social skills that most of us take for granted, and early and intensive intervention for toddlers recently diagnosed with autism.
In Colorado, a series of family camp retreats and respite programs for families living with autism to relax and play together and formalized assistance for families when their children with autism transition in and out-of school - an incredibly challenging time especially for young adults with autism trying to enter the workforce and live independently.
In Texas, scholarships for critical therapy services whose families are unable to afford the cost of high-quality physical, occupational, and speech-language therapies and programs to help adults obtain and maintain employment through careful job placement, job coaching and long-term follow up and support.
In Arizona, supports for assistive technology and early intervention programs through state-of-the art equipment and augmentative communication devices for individuals with disabilities to use at home, school or work before making an often costly purchase and speech, occupational, and physical therapy as well as a unique feeding program for infants and toddlers.
In Illinois, Easter Seals new Therapeutic School and Center for Autism Research, specifically the Vocational Training and Work Center, and the Research Node Connection Lab that focuses on preparing children with autism for life after school and future employment.
In Washington, D.C., respite programs, autism training for therapists, assistive technology and inclusive early childhood education.
"Generosity and human kindness never go out of style - even in the face of such a challenging economy," said James E. Williams, Jr., president and chief executive officer, Easter Seals. "The need for services is greater than ever--from therapy for young children or families living with autism to supports for older adults and military service members and veterans. We are appreciative and honored that Safeway and its thousands of employees are committed to helping us make a significant difference."
About Safeway
Safeway Inc. is a Fortune 50 company and one of the largest food and drug retailers in North America. The company operates 1,739 stores in the United States and Canada and had annual sales of $44.1 billion in 2008. The company's common stock is traded on the New York Stock Exchange under the symbol SWY.
About Easter Seals
Easter Seals is the leading non-profit provider of services for individuals with autism, developmental disabilities, physical disabilities and other special needs. For nearly 90 years, we have been offering help and hope to children and adults living with disabilities, and to the families who love them. Through therapy, training, education and support services, Easter Seals creates life-changing solutions so that people with disabilities can live, learn, work and play. Visit http://www.easterseals.com or http://www.actforautism.org/ to learn more about autism, find services at an Easter Seals near you, or change the lives of people living with disabilities by becoming a donor or volunteer.
Contact:
Kristen Barnfield, Easter Seals
312-551-717
# # #