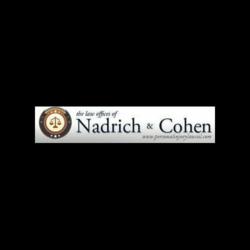 San Jose, CA (PRWEB) March 22, 2013
A new Governors Highway Safety Association report reveals that teen driving fatalities are on the rise. According to a February 26th press release from the GHSA, 16- and 17-year-old driver deaths increased from 202 to 240 over the past year – a 19 percent jump from 2011.
The greatest increase was seen among 16-year-old drivers. In 2011, there were 86 reported traffic fatalities involving 16-year-olds, but in 2012, that number rose to 107, a 24 percent jump. In total, 25 states reported increases in teen driver fatalities, 17 states reported decreases, and 8 states remained the same.
Dr. Allan Williams, who completed the study, points out that the numbers are still far less dire than they once were. "We are still at a much better place than we were ten or even five years earlier," Williams was quoted as saying in the press release. "However, the goal is to strive toward zero deaths, so our aim would be that these deaths should go down every year."
Jeff Nadrich, a San Jose auto accident lawyer with Nadrich & Cohen, LLP, argues that it's essential for parents to play a strong, active role in their children's behind-the-wheel education. According to Nadrich, "It's important for teens to have a strong foundation when stepping behind the wheel independently. This requires not only formal instruction and testing, but the hands-on support and guidance of parents."
Nadrich further points out, "If you have teens who are preparing for this important milestone, the best advantage you can give them is your time. Ride along with them, and offer both encouragement and correction as needed. Make sure they truly understand the importance of safe, defensive driving. Be proactive."
About Nadrich & Cohen: Jeffrey Nadrich is a San Jose auto accident lawyer with Nadrich & Cohen, a California based law firm with offices in 18 locations across California. The firm has offices in Arcadia, Bakersfield, Fresno, Irvine, Long Beach, Modesto, Oakland, Oxnard, Palm Springs, Redding, Riverside, Sacramento, San Bernardino, San Diego, San Francisco, San Jose, Santa Rosa, and Tracy. Nadrich & Cohen handles all types of wrongful death and serious injury accident cases, including auto, truck, bus, motorcycle, and bicycle accidents, pedestrian collisions, boating accidents, dog bites, defective product cases and nursing home abuse. Victims are encouraged to call 1-800-718-4658 for a free consultation with a Nadrich & Cohen attorney.