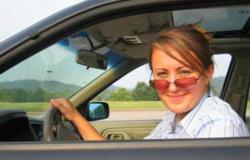 The company has expanded their "depth of network" through the addition of new dealer and lender partnerships...part of a larger initiative to increase placement rates for consumers in need of a car loan with bad credit.
Wilmington, NC (PRWEB) May 18, 2013
My Bad Credit Auto Loan, a leading automotive financial services company that serves clients nationwide from their headquarters in North Carolina, has announced an expansion of their dealer network to better serve people in need of auto loans with bad credit. The company, headed by a team of automotive experts with many years of experience in the finance and insurance industries, matches applicants in need of credit approval with a dealer or lender willing to fund their loan.
The process is largely automated, thanks to the company's proprietary "ping-tree" placement engine, which maps consumer applications to dealers and lenders based on income, location, and other factors. This ensures that each applicant gets matched to the right type of dealer or finance company, significantly minimizing the risk of credit denials - an unfortunate yet prevalent experience for car shoppers with credit scores of 620 or lower.
Interested parties can view the company's secure online application here.
Now the company has expanded their "depth of network" through the addition of new dealer and lender partnerships. This is part of a larger initiative to continue increasing the company's lending clients as the same rate that the company's consumer user base has been growing.
"The forging of new dealer and lender partnerships only increases our depth of network," said company CEO T. Brown. "And this directly translates into higher placement and approval rates for our clients. In effect, each application that enters our system now has a greater number of potential funders, thereby maximizing the chance of approval. This is an enormous advantage for anyone with whose credit places them in a subprime finance tier, because of the risk of credit denial when applying to lenders on a one-by-one basis."
He went on to affirm that working with reputable, honest dealers and lenders is of prime importance to the company, and this expansion, if anything, only strengthens the quality of the company's network.
About the Company: My Bad Credit Auto Loan (http://www.mybadcreditautoloan.com) has quickly become a leading provider in helping people with bad credit get approved for automotive financing. They do not charge an application fee for service, and there are no obligations. Each user is matched to one - and only one - lender or dealer.