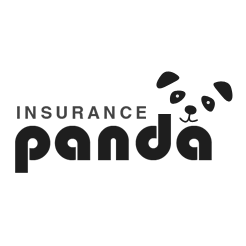 When you must drive under such conditions, plan ahead, and give yourself extra time to reach your destination, and then drive slower to get there. The choice between arriving late and never arriving at all is not a difficult decision
New York, NY (PRWEB) December 24, 2014
Insurance Panda, a top provider of auto insurance quotes, has just posted a guide on its website that will help keep drivers a lot safer on the road this winter. Titled "Prepare Your Car For Winter—Safe Winter Driving," the new article, http://www.insurancepanda.com/2944/winter-safe-driving/, offers a lot of helpful tips and advice that are sure to come in handy during the coldest time of the year.
As the article points out, just about every state in the country will experience frigid temperatures during the winter. Even states like Florida have hazards like bridges that become covered with ice on cold nights. By preparing for dangers like slippery roads, blowing snow, freezing temperatures and more, drivers can stay as safe as possible, and avoid getting into accidents that can injure them and damage their car.
The first thing people should do, the article advises, is bring their vehicle in for a tune-up.
"Don't forget to have your tires checked, including tread depth and air pressure," the article said, adding that if people live in an area that gets a lot of heavy ice or snowfall during the winter, they should consider switching to winter-ready tires that will improve their car's stability with better traction on icy, slippery surfaces.
In addition, drivers should put together an emergency kit that they can carry in their vehicle; the kit should include things like a snow scraper, flashlight, tow chain, and a bag of sand or kitty litter that can provide needed traction if the car gets stuck in a snow drift.
Once their car has been properly winterized and their safety kit is stored in the vehicle, the guide offers helpful advice on how drivers can stay safe while behind the wheel. Allowing extra time to get to a destination is a great idea, as is learning how to brake when driving on snow or ice.
"Falling sleet or snow can reduce vision to near zero in an instant, and the nature of frozen water causes it to reflect light into different directions, which means visibility is not as dependable," the article said.
"When you must drive under such conditions, plan ahead, and give yourself extra time to reach your destination, and then drive slower to get there. The choice between arriving late and never arriving at all is not a difficult decision."
Anybody who would like to read the safe winter driving guide in its entirety is welcome to visit the Insurance Panda website; there, they can also learn more about the company and the insurance quote services they provide.
About Insurance Panda:
Established in late 2011 in New York City, Insurance Panda is now one of the top providers of car insurance quotes in the United States. Visit InsurancePanda.com for a free quote.
Insurance Panda
261 Madison Avenue
New York, NY 10016
(347) 741-8290