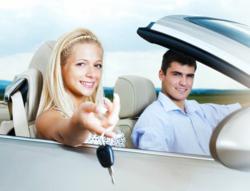 Complete Auto Loans has helped thousands of consumers find their next vehicle through bad or no credit auto loan approvals. They are equipped to help provide the best rates for any credit score.
Seattle, WA (PRWEB) March 13, 2013
For those suffering from bad credit, obtaining an auto loan may seem impossible. However, by taking the necessary steps, in time an applicant's credit situation can improve tremendously and pave the way to getting the best auto loan rates.
First of all, For those who wish to improve on their credit score it is important to show lenders that they are able to be responsible in paying their auto loans on time. Lending companies look at regular payments as a sign of a reliable lending recipient. The first way to do this is to pay any outstanding credit in a timely manner and set up a regular payment history.
Second, several different loans can also be taken out by an applicant to demonstrate his or her ability to handle different loan types. This shows lending companies that the lending recipient pays reliably across the board, no matter the form of credit. These two things help raise credit scores, allowing loan seekers to get the best auto loan rates possible.
For those people who cannot afford to wait to buy a vehicle, here are some steps to take when applying for poor credit auto loans:
1. Monthly Budget - Any person buying a car should look at the monthly car payment that their salary and expenses can handle. Careful scrutiny and elimination of unnecessary expenses are key when determining the right amount for a vehicle payment.
2. Total Price of the Vehicle - After determining the exact monthly payment, a person seeking an auto loan should determine the interest and total price they are willing to pay for a car. For those who are purchasing a car with bad credit auto loans, the interest is generally much higher. In general, most auto loans can be stretched out over a period of time to make the monthly payments more affordable. However, doing so will increase the price of the vehicle due to its interest.
3. Finding an Auto Loan - For those with a low credit score, the best auto loan rates and deals are typically found online. Online auto loan providers are able to offer the lowest rates because they are working with several different car companies. A person with bad credit should never enter a dealership without having secured an auto loan first. Getting the loan through a dealership is generally a bad deal.
4. Purchasing and Negotiating - With a pre-approved auto loan in hand, an applicant can then go to a dealer to purchase a car. The consumer should never negotiate the ticket price of the vehicle. He should instead negotiate the difference that the dealer acquired it in. Generally, this is between $1500 to $3000. With time and preparation, anyone with bad credit can obtain a car and get the best auto loan rates possible.