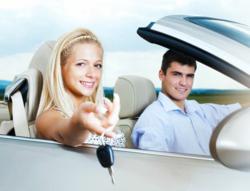 the consumer should review their credit history carefully to determine if there are mistakes that can be corrected prior to applying for a loan
(PRWEB) March 09, 2013
Finding a loan with today's stricter parameters can be intimidating, especially to the consumer who finds that one too many late fees or the old default on a $500 credit card when they were 6 years younger and less wiser has marred their once perfect credit. There are loans offered that can match the criteria for even the worst of credit scores.
First, the consumer should review their credit history carefully to determine if there are mistakes that can be corrected prior to applying for a loan. It is worthwhile to challenge anything that looks out of the ordinary. Creditors have 30 days to respond or any negative remarks will be removed from the consumer's credit report. Secondly, having written reports to go with any statements of foreclosure, repossession or eviction remarks on one's report while car shopping can prove helpful in the application process.
Gathering proof of employment and income may help to counteract any negative hits on a credit report. Anything to help make the case for a consumer's reliability in being able to pay off a loan can greatly increase the chances of getting a competitive rate and term. Lastly, researching the value of the intended car or any trade in vehicle can give customers a leg up while trying to negotiate the best value for their purchase. Learn more about finding bad credit auto loans here.
Typically the minimum requirements to obtain a low credit or no credit loan are US citizenship, being 18 years of age, having not declared bankruptcy and being currently up to date on loans and bills.
It would be worthwhile to shop around for a loan. The consumer's own bank or credit union may be a good place to start. A relationship has already been established and banks can sometimes offer great rates and terms. There are many lenders that deal directly with customers that have poor credit. Shopping around and comparing rates and terms can help a consumer make the best choice for their loan. Also, getting approved for the loan before heading to the dealership can make the buying process less of a chore. Find trusted financing sources with Complete Auto Loans.
Having bad credit does not predispose a hardworking person from being a slave to public transportation. One can get approved today with Complete Auto Loans