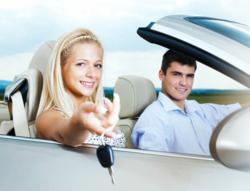 Consumers won't have to negotiate with pushy salespeople or work with patronizing auto finance managers.
Seattle, WA (PRWEB) March 27, 2013
Over the last few years, there have been incredible advances in online services. From movies, to games, to online shopping services, the internet has become the main focus for many businesses. In all of these cases, advancements in consumer convenience and ease of use has made going online an easier proposition than physically visiting the business where those services were given.
Other services, such as auto loans, have followed suit, as exemplified by the services provided by Complete Auto Loans. One of these services is purely informational, and comes from the belief that the auto financing Complete Auto Loans provides should be as easy to understand as possible. With that in mind, in their new guide they give key information on getting the best auto loans possible, even with poor credit.
One of the tips Complete Auto Loans gives is the need to do comparison shopping. The fact is that auto loans, their terms, and their interest rates differ from lender to lender. Considering as many options as possible is the best thing one can do to get great auto loans.
Another piece of advice is to get pre approval on one's loan. In that way, consumers won't have to negotiate with pushy salespeople or work with patronizing auto finance managers. Also, that way there is a set limit to how much can be spent on a car, before even stepping onto the lot. That not only is protection, it's a solid negotiating stance when trying to get the best car for one's money.
Getting pre-approved for an auto loan is simple, as well. Complete Auto Loans provides a pre-approval service that will get anyone the loan they need, even if they have a poor credit history. It takes less than a minute, and can be done online- quick, easy and painless.
One of the final tips Complete Auto Loans gives is to avoid getting a new car even if one's old car isn't paid off yet. If the resale value of one's current car can't pay off the car loan entirely, some auto lenders suggest "stacking" one's loan, which pays off the remainder old loan as well as the new one. In reality, this means a larger more costly loan at a greater interest rate. A loan such as this will mean paying much more than the cost of the new car; indeed, it can be almost double the cost depending on interest rates.
Choosing the right company is a key part of the auto loan process. Don't be fooled- auto loans are an expensive undertaking. Make it as easy as possible by using Complete Auto Loans to smooth the path as much as possible.