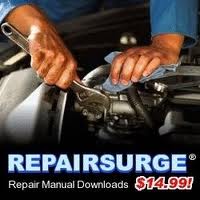 The software is designed for domestic and foreign builds and includes all of the data that a mechanically inclined car owner can use to make repairs.
Seattle, Washington (PRWEB) March 10, 2013
The average car repair in the United States excluding engines and transmissions is currently more than $300 according to the CarMD company. A new Windows compatible PC software has been released in an effort to help car owners reduce repair costs. The Repair Surge company has released this auto repair PC software to help provide options to car owners requiring repairs. The software is designed for domestic and foreign builds and includes all of the data that a mechanically inclined car owner can use to make repairs.
Automotive manufacturing is a precise process that includes hundreds of specialty parts. The aftermarket parts industry is one area of the automotive industry helping to keep preowned vehicles running properly. The costs of hiring a mechanic can be higher in some states than others.
California is one of the most expensive states for automobile repairs according to recent industry data. Import vehicles can have separate expenses due to a shortage of foreign vehicle mechanics operating in the United States.
The Repair Surge auto repair software is designed for easy installation on any Windows computer. As an alternative to car manuals, the software provides helpful instructions and step-by-step repair data for most makes and models.
The data that is presented to car owners can be printed or accessed accessed virtually from any PC. The ease of use of this software is designed to provide rapid repairs, diagnostics, wiring diagrams and other essentials normally offered by mechanics.
Additional features of the software includes vehicle error codes. All vehicles produced after 1988 include OBD II or On-Board Diagnostics codes to alert of an issue. The complexity of these codes and the changing numbers for each automaker can complicate a simple repair. The new automotive repair PC software is designed for use with all foreign and domestic error codes. These codes can be cross-referenced in the software and repair solutions are presented to users.
Thousands of illustrations and diagrams are part of the data that is supplied using the software. Frequent updates are made for users to help assure that accuracy is provided with usage of the software. An additional feature of the software is immediate access to Internet only databases.
The software connects to little known databases used by mechanics and others inside the auto industry. These databases can be a valuable resource for vehicle owners performing DIY repairs for domestic or foreign automobiles, pickup trucks or sport utility vehicles.
About Repair Surge Software
The Repair Surge Software is one of few solutions marketed to owners of vehicles to help provide immediate repair solutions. The step-by-step detailed data included with the software is one alternative to hiring a mechanic for basic car repairs. The thousands of diagrams and full-color illustrations provided with the software gives automobile owners insight into DIY repairs. The Repair Surge Software company guarantees the use of its software and provides frequent updates for users. The foreign and domestic OBD codes and additional information is provided inside the software for immediate use for car, truck and SUV repairs.