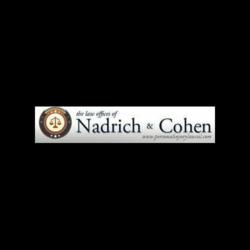 San Francisco, CA (PRWEB) March 27, 2013
A Washington man was arrested over the weekend, following a hit-and-run that left another driver dead, this according to a March 25th Associated Press report. The suspect, 28-year-old Bryan Onderdonk, was reportedly captured by police several hours after the incident, and arrested for felony hit-and-run, attempted burglary, burglary, criminal mischief, theft and criminal trespassing. Police say that the suspect Onderdonk was brought into custody after allegedly breaking into a house, which accounts for the additional charges.
According to the AP, the victim was 50-year-old Marcos Castillo of Vancouver, Washington. Castillo was pronounced dead at the scene, though investigators are still working to determine who caused the deadly crash.
Jeff Nadrich, a San Francisco auto accident lawyer with Nadrich & Cohen, LLP, has worked extensively with hit-and-run accident victims and their families, and recently commented on the Washington hit-and-run. According to Nadrich, "Events like this serve as important reminders about the seriousness of fleeing the scene of an accident. In this case, we don't know yet who caused the collision, but one thing is certain: The legal consequences of abandoning the scene of an accident are far greater than the consequences of waiting for police to arrive. Many people flee the scene out of fear, but fleeing has far greater repercussions."
Nadrich urges all hit-and-run victims – or the families of victims – to contact a qualified auto accident lawyer right away. According to Nadrich, "Only professional legal representation can afford you the greatest chance of winning the financial recovery you truly deserve."
About Nadrich & Cohen: Jeffrey Nadrich is a personal injury attorney with Nadrich & Cohen, a California based law firm with offices in 18 locations across California. The firm has offices in Arcadia, Bakersfield, Fresno, Irvine, Long Beach, Modesto, Oakland, Oxnard, Palm Springs, Redding, Riverside, Sacramento, San Bernardino, San Diego, San Francisco, San Jose, Santa Rosa, and Tracy. Nadrich & Cohen handles all types of wrongful death and serious injury accident cases, including auto, truck, bus, motorcycle, and bicycle accidents, pedestrian collisions, boating accidents, dog bites, defective product cases and nursing home abuse. Victims are encouraged to call 1-800-718-4658 for a free consultation with a Nadrich & Cohen attorney.