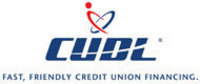 It also serves to help us strengthen our network of partnerships with various financial institutions and relationships with their members.
Ontario, California (PRWEB) March 24, 2009
CUDL (http://www.cudl.com), which administers the nation's largest point-of-sale and indirect auto-lending network for credit unions, announced that they have entered into a new partnership with auto manufacturer Kia Motors America (KMA).
The new partnership between the Credit Union Service Organization (CUSO) and KMA provides members at CUDL's partnering credit unions access to special manufacturer discounts on the purchase of new Kia vehicles. The program will be rolled out in the states of Washington and Oregon, providing CUDL credit union members in those two states the opportunity to take advantage of discounts being offered on all 2008 and 2009 new Kia vehicles. Credit union members purchasing a new Kia vehicle will receive either a $500 or $1,000 discount, depending on the vehicle model purchased.
The initial discount program will run now through April 30, 2009, and will be offered to CUDL's 71 credit unions and 22 partnering Kia dealerships in Washington and Oregon.
Executives from CUDL and KMA confirmed that the partnership includes expanding the discount program into other markets across the country, although a time table has not yet been finalized for additional roll-out. The CUSO's auto lending network currently includes 700 credit unions and their 20 million members nationwide, and includes more than 260 partnering Kia stores throughout the U.S.
"This is a great opportunity for us to continue to build the Kia brand and provide additional financing options to new and existing customers as well as to our dealers," said Tom Loveless, vice president sales, KMA. "It also serves to help us strengthen our network of partnerships with various financial institutions and relationships with their members."
Through the program, CUDL credit union members will save $500 on any new Kia Spectra, Rio, Sportage, Optima, or Rondo models and $1000 on any new Kia Sedona, Sorento, Amanti, or Borrego. The credit union member discount can be used in combination with any other incentives being offered by Kia dealerships, providing members with a deeper discounted price on their new vehicle.
"We are very excited about our partnership with Kia Motors America and the new opportunities it will offer our credit unions, their members and our Kia dealers," stated Jerry Neemann, CUDL's executive vice president and CSO. "Our goal through this new partnership is to help our credit unions' capture loans, offer members discount value on their next Kia purchase, and to provide our Kia dealerships with new customer opportunities to help grow their bottom lines."
About Kia Motors America
Kia Motors America (KMA) is the sales, marketing and distribution arm of Kia Motors Corporation based in Seoul, South Korea. KMA offers a complete line of vehicles through more than 640 dealers throughout the United States. For 2008, KMA recorded its 14th consecutive year of increased U.S. market share. Kia Motors subscribes to a philosophy of building high value, high quality, safe and dynamic vehicles. Kia Motors prides itself on producing vehicles that are exciting and enabling and evoke the Kia tagline "The Power to Surprise."
Kia Motors America is the "Official Automotive Partner of the NBA." Information about Kia Motors America and its full vehicle line-up is available at its Web site - http://www.kia.com. For media information, including photography, visit http://www.kiamedia.com.
Kia Motors America offers a dynamic and diverse product line of 11 vehicles to meet the needs of all lifestyles. The 2009 vehicle line features the functional Rondo CUV and award-winning Sedona minivan along with a wide variety of popular passenger cars, including the refined Amanti full-size sedan, purposeful Optima midsize sedan, versatile and compact Spectra and Spectra5, and sporty yet fuel efficient Rio and Rio5 subcompacts. The vehicle line also features the affordably luxurious Borrego, rugged Sorento and value-packed Sportage SUVs. The Soul further complements the lineup as it arrives at dealerships nationwide.
About CUDL
Based in Ontario, California, CUDL® is the leader in indirect and point-of-sale lending services for the credit union industry. CUDL programs allow members to receive credit union financing at the auto dealership through an automated decisioning system. As a Credit Union-owned Service Organization, CUDL develops custom applications, training and marketing programs to help credit unions achieve their indirect lending goals. Participants include 9,000 dealerships and 700 credit unions in 48 states nationwide. For more information on CUDL, visit http://www.cudl.com. Credit union members can find all the latest CUDL AutoSMART auto buying and research tools at: http://www.cudlautosmart.com.
# # #