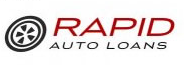 Pompano Beach, FL (PRWEB) April 30, 2013
Rapid Auto Loans of Florida is one of the few title loan companies that offers consistently flexible repayment terms and very low interest rates. They have been providing Florida residents with quick access to cash by allowing them to access the equity in the cars they already own. Borrowers can still drive their car while the loan is being repaid, providing them with the cash they need instantly without parting with their much needed vehicles. The company has now announced that they have made concessions for the need for faster access to funding. In response to a growing need for instant loans, they have modified their approval process and can now approve a loan in just 15 minutes. This provides their customers with the speed they need to assist them in any financial situation.
In addition to faster online approval, Rapid Auto Loans has several convenient inspection stations where applicants can take their vehicles for a fast and speedy inspection. The cities where this service is currently available include Bartow, Miami, Daytona Beach, Jacksonville, Kissimmee, Lauderdale, Naples, Fort Myers, Ocala, Orlando, Pompano, Port St. Lucie, Stuart, Tampa, and West Palm Beach.
The approval process begins when applicants fill out the information on the online form like name; phone number and email are the standard questions. After this basic information has been submitted, Rapid Auto Loan is able to make a quick decision about whether to approve the auto title loan. With the process now completely streamlined, the entire approval time can occur in only 15 minutes or less. The anxiety of waiting to find out whether or not a loan approval has been granted is completely eliminated with the fast and easy loan process offered by Rapid Auto Loan.
Customers of Rapid Auto Loan will also enjoy attractive loan terms during the course of the time their loan is outstanding. Rates can be as low as 1.50% and the actual length of time to repay is 12 months with payments being accepted at any Wells Fargo ATM machine 24/7. This innovative method allows applicants with even the lowest credit rating to have an opportunity for access to cash when they need it most.
Rapid Auto Loan is a leader in creative personal financing solutions for the greater Florida area. Their customer driven approach has yielded a responsive and attentive company that delivers a service that is greatly utilized by the communities they serve. For more information about receiving a quick auto loan, visit their website at http://www.raloan.com .