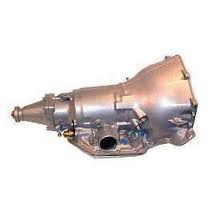 The Got Transmissions company has made new efforts this year to help offer lower replacement transmission costs.
Miami, FL (PRWEB) March 09, 2013
The development of automotive parts and accessories has been increased in technology for the past three decades. Automobile parts are now designed to last for longer periods of time. The preowned transmissions seller, GotTransmissions.com, has now increased its automobile transmissions inventory for customer sale. These new increases are expected to provide better purchasing options online for owners of automobiles or mechanics currently performing transmission installations. More details can be found at gottransmissions.com.
The types of gearing that is now possible for modern vehicles includes electronic controls. Both Ford and General Motors have produced electronically controlled transmissions. This shifting technology has improved the reliability for drivers. The automatic overdrive connected to most new automatic transmissions has provided this new technology to the public. The new increase of gearboxes for sale online has been combined with a lower price for these units.
Preowned auto parts now have more competition in the auto industry. The sale of rebuilt parts is providing options for buyers. One drawback to reconditioned units is the time and expense required to certify these units as like new. The Got Transmissions company has made new efforts this year to help offer lower replacement transmission costs. The elimination of freight cost was one of the first measures put in place for buyers.
The complete company inventory is now available for this no cost shipment program. This has helped distribute more parts to buyers in all 50 U.S. states. Additional upgrades made by this company have made it possible for customers to benefit from added warranty protection. Two-year warranty coverage is now supplied with the majority of shipped transmissions. This effort is in response to many online retailers currently providing one month or less than six months coverage periods.
Frequent updates are now made to the current pages that are presented to the public on the company website. These pages now supply the most important information that customers often request through telephone assistance. These new information pages are designed to educate consumers before purchase is completed.
About Got Transmissions
The Got Transmissions company sells and distributes foreign and domestic transmissions for automobiles, pickup trucks and sport utility vehicles. The unique price structures put in place by company management have helped extend lower prices to customers. These reductions of the MSRP are one example of recent changes made by this company in 2013. The decision to drop the cost of customer shipments has resulted in increased customer orders. The Got Transmissions company created a new warranty program exclusively for customer shipments to protect transmissions for specified periods of time after installation.