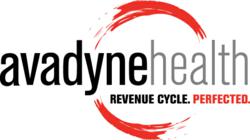 San Diego, CA (PRWEB) March 14, 2013
Avadyne Health, a leading provider of revenue cycle services and technology, announced today that Suzanne Lestina (FHFMA, CPC) will join the firm as Vice President of Client Innovation. Currently Director of Revenue Cycle MAP at HFMA, Lestina will bring her considerable experience and industry expertise to the firm when she starts April 22.
"Suzanne is, quite simply, one of the sharpest and most well-respected leaders in our industry. We are very fortunate that she has decided to join us. Her insights on the state of healthcare today, and her ability to use that knowledge to help prepare our customers for the extraordinary revenue cycle challenges ahead, are unparalleled. Every one of our current and future customers will benefit from this move," stated Moises Eilemberg, Avadyne CEO. Tyson McDowell, Avadyne President, added, "Suzanne will focus on ensuring our clients truly lead the industry in next-generation revenue cycle concepts and outcomes, and play an integral role in strategic product direction and thought leadership."
Lestina stressed that she initially did not plan to make a transition. "I love my work and the people at HFMA and really had no plans to move on," she stated, "but Avadyne's vision to provide the tools and technology to help clients achieve positive outcome was compelling. This is one of the most innovative companies on the market. To see a firm so totally committed to the success of its customers is extremely exciting. HFMA allowed me to help develop key industry standards which uncover the need for change. Now I am anxious to get involved in helping customers implement that change. My role at Avadyne will allow me to do that."
For the last seven years, Suzanne Lestina has served as the Director of Revenue Cycle MAP for HFMA. She has worked in an advisory capacity regarding the technical aspects of MAP revenue cycle performance improvement by aligning key topics, strategies, and solutions for MAP users. Her extensive revenue cycle knowledge has enabled her to provide technical input to various industry caucus and task group meetings as well as serving on several national committees.
Previous to HFMA, Suzanne spent 10 years as a revenue cycle consultant, where she focused on education, operational assessments, work redesign, and compliance audit/reviews. She also held revenue cycle leadership roles for two Chicago area hospitals. Suzanne is a past president of the First Illinois Chapter of HFMA and speaks frequently to HFMA chapters, healthcare providers, state hospital associations, and other professional associations across the country.
About Avadyne Health
Avadyne Health is a revenue cycle workflow technology and outsourced services firm serving more than 200 hospitals in 30 states. Avadyne services include self-pay follow-up, A/R and denial follow-up, and collection of post write-off accounts. Avadyne technology offerings include denials, A/R, and patient access workflow, along with complete dashboards and reports. Avadyne leads the industry in self-pay innovation with its Total Patient Experience approach, and in technology with its Next-in-Queue workflow. Client teams use Avadyne's workpooling technology to maximize patient access and business office outcomes. The Avadyne team works on the same technology, so the firm can continuously adapt to meet client goals and challenges, and workloads, either in a fully outsourced capacity or as a "SafetyNet" for clients.. For more information, visit http://www.avadynehealth.com