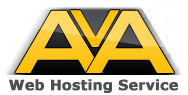 Now any user can create his own professional web site for 30 minutes !
Houston, TX (PRWEB) April 20, 2012
Any client of AvaHost Web Hosting will be able to create his own website – the new constructor is simple enough and automatized for quick sites building. Site templates created with Plesk Site Builder are already filled with starting texts that need to be quite a bit corrected before used for a website.
Any site constructed with Plesk Site Builder is already optimized for search systems and integrated with social networks including Facebook and Google. Working in WYSIWYG-editor is as simple as working with a MS Word file. Wide choice of styles, colors and templates is designed for creating personal style of every user. Moreover, elements and modules can be installed in a simple drag-and-drop method.
For using site builder client should order hosting plan that includes Site Builder. Plan cost ($4,5 per month) also includes free domain, 2GB of disk space, unlimited traffic, daily data backup service and 60-days warranty refund.
About AvaHost:
AvaHost.net is a hosting provider that has been offering services on online sites publishing since 2001. Company provides services of a simple virtual hosting and free domain as a gift along with hosting services for resellers. AvaHost also presents VPS web hosting for owners of large sites with good traffic that need flexible server configuration.
AvaHost has many prestigious awards in the following categories: "The fastest growing hosting of the month", "Hosting for resellers of the month", "The best budget hosting".