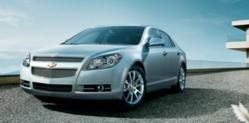 San Francisco, CA (PRWEB) December 17, 2012
As the year comes to an end it's important to for consumers to prepare for the new year with a fresh take on their finances and refocus on their priorities after the busy holiday season.
Taking a look at monthly expenses such as car insurance can really have a strong influence on finances so it's important to make a note of any significant life changes that may have occurred over the past year and take into account how they may affect insurance rates.
A move closer to work, a new car, a penalty for past tickets expiring, or even new insurance rules for example can all play a role in lowering rates and will help achieve more affordable auto insurance rates.
FastQuotesDirect.com encourages drivers to make use of their sites free insurance listings to compare rates with the top insurance companies in their area. New end of year discounts have been added to the system giving consumers the opportunity to save hundreds on insurance in less than 5 minutes.
It's free to compare as many quotes desired with no obligation what-so-ever to sign up. These discounts along with life's many changes is likely to lead to a better rate. Fast Quotes Direct has released below; the average insurance rates by state in America so consumers can give themselves a basis for an educated comparison.
Alabama: $56.50
Alaska: $80.17
Arizona: $77.17
Arkansas: $57.75
California: $70.42
Colorado: $68.92
Connecticut: $82.58
Delaware: $85.67
Washington D.C.: $98.50
Florida: $88.58
Georgia: $65.33
Hawaii: $70.25
Idaho: $48.58
Illinois: $61.92
Indiana: $54.75
Iowa: $46.25
Kansas: $49.17
Kentucky: $62.50
Louisiana: $89.67
Maine: $53.67
Maryland: $78.75
Massachusetts: $92.75
Michigan: $77.58
Minnesota: $65.92
Mississippi: $62.08
Missouri: $57.08
Montana: $57.08
Nebraska: $51.75
Nevada: $81.92
New Hampshire: $66.00
New Jersey: $98.67
New Mexico: $60.58
New York: $93.50
North Carolina: $50.17
North Dakota: $46.17
Ohio: $55.75
Oklahoma: $56.50
Oregon: $61.42
Pennsylvania: $70.75
Rhode Island: $88.25
South Carolina: $62.75
South Dakota: $47.08
Tennessee: $54.92
Texas: $70.42
Utah: $58.83
Vermont: $58.25
Virginia: $58.17
Washington: $70.00
West Virginia: $71.42
Wisconsin: $51.25
Wyoming: $53.25
Saving on auto insurance doesn't have to be complicated at all, with Fast Quotes Direct, simply entering a zip code will return a list of special discounts and offers to drivers specifically in the state returned. No agents to deal with and no penalties for comparing quotes, FastQuotesDirect.com puts the control in the consumers hands.
To try the site today for free, visit http://FastQuotesDirect.com