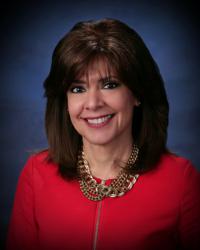 When asked what she hopes her professional legacy will be, Dr. Harper-Marinick told interviewers, "Passion for, and unwavering commitment to, public education as the foundation of a democratic society."
Tempe, AZ (PRWEB) March 30, 2013
Dr. Maria Harper-Marinick, Executive Vice Chancellor and Provost of the Maricopa Community Colleges, has been named one of the most influential Hispanic business leaders in Arizona by AZ Business Magazine. When asked what she hopes her professional legacy will be, Dr. Harper-Marinick told interviewers, "Passion for, and unwavering commitment to, public education as the foundation of a democratic society."
As the Executive Vice Chancellor and Provost, Dr. Harper-Marinick is chief academic and student officer for more than 265,000 students who attend each year. She oversees curriculum; academic research/assessment; student affairs; strategic planning and institutional effectiveness; university relations, transfer, and articulation; grants development and management;
international education; faculty professional growth and development; high-school-to-college pathways and outreach programs; workforce development; and small business development.
Dr. Harper-Marinick serves on national and local boards and advisory committees including:
· Arizona Minority Education Policy Analysis Center, Chair
· National Community College Hispanic Council, President-Elect
· Western Alliance of Community College Academic Leaders, Chair-Elect
· American Assoc. for Community Colleges' Commission on
Diversity, Inclusion, and Equity
· American College & University President's Climate
Commitment-Academic Committee
· Arizona Business and Education Coalition
· Arizona Higher Education Engagement and Communication Committee for PARCC
· Arizona Public Engagement Task Force
· Corporate Voices Community College Advisory Board
· Florence Crittenton of Arizona; Getting Ahead Arizona, Policy
Review Committee
· Latino Advisory Committee and CTE Advisory Committee for the
Morrison Institute
· League for Innovation in the Community College
Dr. Harper-Marinick came to Arizona in 1982 as a Fulbright Scholar. She holds a Ph.D. in Educational Technology and a Master's Degree in Instructional Media from Arizona State University and a Licentiate in School Administration and Pedagogy from Universidad Nacional Pedro Henriquez Urena in the Dominican Republic.
About: The Maricopa Community College system includes 10 regionally accredited colleges –Chandler-Gilbert, Estrella Mountain, GateWay, Glendale, Mesa, Paradise Valley, Phoenix, Rio Salado, Scottsdale and South Mountain. It also includes the Maricopa Skill Center, Southwest Skill Center, and several satellite campuses and business/industry, technical and customized training institutes.