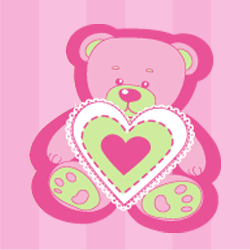 To us, it's about personalisation, thought and a level of uniqueness.
(PRWEB UK) 20 September 2012
Ivy Bridge Ltd, owner of some of the UKs leading Gift Websites, has announced a significant increase in festive themed gifts to its stock, to ensure that gift hunters are not having to wait until the last minute to find that special present.
In the current age of gift swapping, unique gift purchases have become less common owing to the fact there are a plethora of generic gifts. Outlets tend to gear products towards the customer who wishes to make fast easy purchases, which unfortunately doesn't always result in a happy recipient. This also increases the chance of duplicating presents and the giving of gifts with no real sentimental value.
The developing culture of giving for the sake of giving is caused by people spending less time together and therefore acts as a compensation for this. There is consequently an added pressure to choose gifts that resonate with the recipient.
This common problem is something that Ivy Bridge gift websites aim to address. They boast a proud collection of gift orientated websites which celebrate gift buying occasions, with themed product offerings. This approach incorporates unique products that are suitable as gifts for life's special moments. By displaying them in themed categories they offer a shopping experience to rival a traditional high street outing.
The philosophy is based on an understanding that there's a selection process involved in finding the ideal gift. There are decisions on colour, styles, size and suitability for the occasion before even considering whether to personalise the gift. When choosing a gift from an Ivy Bridge store, there are options to personalise individual orders with engraved messages, names and dates creating a long-lasting reminder of the happy occasion when the gift was received.
"Gift shopping is not an easy task these days. There are so many trends and 'latest gifts' that we feel the core purpose of buying Christmas gifts is often forgotten. To us, it's about personalisation, thought and a level of uniqueness." Claims Elisabeth Keck, Owner of IvyBridge Ltd.
Elisabeth continued "Through our Baby Experiences, Wedding Gifts and Gift Treasures site, we aim to offer that personalisation, whatever the occasion. So, whether you've a Wedding to attend during the festive period, or a christening to buy for, our range of specific gifts and Christmas themed gifts give plenty to choose from."
The success of Ivy Bridge is built from the success of its three popular brand sites which, combined, sell a range of gifts covering all occasions including Wedding Accessories, Christening Gifts, New Born Gifts, Gifts for Him, Gifts for her and, not to forget, a now extensive range of Christmas gifts from Stockings and Baubles and everything in between.
As always, the 3 brand sites will be offering inviting offers in the run up to Christmas to ensure customers can get the best value for money. Final postage days, will also be posted on the site in due course.