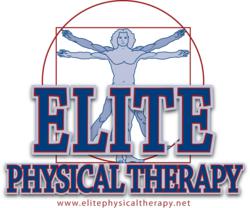 We plan to focus on continuing to provide excellent patient care.
Greenville, SC (PRWEB) March 19, 2013
Elite Physical Therapy has been a locally-owned and operated physical therapy office for a celebrated six years. With locations in the Greenville and Anderson, SC, Physical therapist Paul Hecker sees good things in the future, saying, "We plan to focus on continuing to provide excellent patient care."
In 2013, Elite hopes to begin further expansion of services as well as looking at possibilities for new locations. With three locations already, their reach goes deep into the community. New locations could offer more hours and different specialists for specific treatments. Currently, their physical therapists can offer common back pain relief, neck pain relief and physical therapy to treat any mechanical problems on the human body.
When looking forward into their seventh year, Elite staff is aiming for a continuation of superior services as well as contributions to the community. Elite takes pride in being a locally owned and operated business. They have provided support to numerous community initiatives and are happy to keep healthcare dollars in the Greenville/Anderson areas.
About the Company
At Elite Physical Therapy you will find a friendly and enthusiastic environment dedicated to your health and well being. Whether your goal is to run a marathon or simply pick up your child, our open and honest staff will work with you so you can get back to your life. We are more than just your typical physical therapy practice. We treat each patient using a manual approach to Physical Therapy. This approach goes far beyond handing you a rubber band and showing you a couple of exercises. We spend a great deal of time getting to know our patients. As you make your way through your treatment, we take the time to listen and answer your questions to put your mind at ease, so you can stay focused on your treatment. Please visit http://www.elitephysicaltherapysc.net for more information.