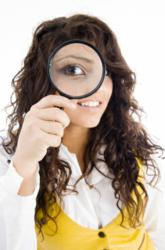 The new Intelligator search system is providing immediate access to criminal records in every U.S. state to help employers research information,
Little Rock, AR (PRWEB) November 16, 2012
Background checks used to require a private investigator or third party company that had access to private data. One data management company is providing instant online access to billions of records. The Intelligator search service now offers free basic searches for background checks from a variety of data sources. This information can be accessed free of charge and premium searches are available for a small fee for unlimited usage. This effort is designed to help individuals and business owners that are investigating a person using FCC compliant sources. This free search tool can be accessed here online.
Criminal background checks are one way that employers have used to discover background information about current or potential employees. People that report false information on employment applications could be trying to hide fraud charges, violence, theft or other convictions that would normally interfere with the hiring process.
The new Intelligator search system is providing immediate access to criminal records in every U.S. state to help employers research information instead of hiring expensive investigatory services.
Reverse phone searches are now common ways to find out the owner of a cell or landline phone number. As an alternative to Caller ID,reverse phone lookup systems provide more detailed information instead of a first or last name. Some reports can contain GPS maps, phone company information and a former street address for the owner of a number. The Intelligator search service now offers a reverse phone lookup that can search cell, landline or prepaid phone numbers entirely online.
Court records can be useful to businesses or consumers that are researching information about judgments, lawsuits or other information that is normally inaccessible to the public. Individuals can lookup personal information for a friend or family member or browse county records for properties in a neighborhood. The immediate search options by the Intelligator service allows access to court records in all 50 U.S.states. This information is part of the premium package that is offered in unlimited quantities online.
The concept of performing a background search is one that is growing in popularity due to social media and online interactions. Employers and individuals that correspond with Internet users in different parts of the country typically have no direct contact with users that can be verified. The Intelligator company is one example of how background check information can now be used to verify social media data entirely online.
About Intelligator Search
The Intelligator Search company was established online in 2007 as an alternative to private investigation companies. This innovative service is helping companies and individuals to verify information about third parties that would normally be privatized. The Intelligator company is part data management company and background investigatory company. The information that is offered complies with FCC regulations concerning the distribution of public data. The Intelligator Search website provides one of the fastest and most secure ways to obtain information discretely online.