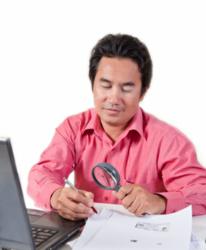 Some people with criminal backgrounds falsely give information on employment applications.
Houston, Texas (PRWEB) November 17, 2012
Background checks are now a popular way to find out information about a U.S. resident due in part to the Freedom of Information Act. Most of the old restrictions on protecting public data have been erased. This online search tool now instantly searches public records from one discrete location.
The Intelligator company provides immediate access to one billion searchable records from its website. Anyone can now conduct background searches on a U.S. resident from a home computer, laptop or mobile phone.
Employee thefts can happen due to accessing personal information. Some people with criminal backgrounds falsely give information on employment applications. It is these instances when conducting a background check is useful to companies.
A person that has prior convictions for theft, forgery or other crimes could be found inside of the criminal records portion of the Intelligator public records search.
Companies that hire employees to make deliveries or other representation could be at a disadvantage using unverified information. A state check of every Bureau of Motor Vehicles is possible through the Intelligator service. This can provide employers with an instant match of a current or potential employee.
A person's name can be searched as well as phone, address and other identifiable information. This can help increase company security.
The growth in the data management industry is one way that data companies have been able to provide once privatized data. The one billion searchable records that are now offered online are from public sources and this data complies with FTC regulations.
Adults that are 18 years of age or older could appear in the Intelligator database. This information can now be used by individuals or business owners to verify a range of data.
About Intelligator
Vancouver, Washington is the home base for Intelligator. This data management company has acquired public information and assembles it for display inside of a sophisticated online search system. The background checks, reverse phone lookup, criminal records or other types of searches can be conducted by any U.S. resident. Both basic and premium searches are available through the Intelligator system to help people find the right mixture of information to validate or verify requested information without the need to hire a private investigator.