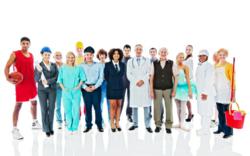 Workplace violence is a terrifying reality.
Cathedral City, CA. (PRWEB) November 12, 2012
Spectrum Business Solutions, LLC, with new headquarters located in Cathedral City, CA, is now better equipped to assist growing businesses avoid all the pitfalls associated with hiring new employees. Those pitfalls can be downright scary.
Employee theft endangers your company. The U.S. Chamber of Commerce estimates that employee theft costs American companies nearly $40 billion per year. Because an employee has greater access to your resources, they are 15 times more likely than a non-employee to steal from you. This loss lessens your competitive edge; it also threatens to put you in the one-third of all business failures that happen due to employee theft.
Hidden costs of bad hires can drag your company down. According to the U.S. Department of Labor, the cost of a bad hiring decision can exceed 30% of the employee's potential earnings during their first year. For management candidates, the figure is much higher. If you fail to carefully screen applicants, you may end up with employees who:

Are unqualified to perform their work.
Exhibit work habits out of line with your company's standards.
Possess attitudes and personalities that create conflict with coworkers and lower morale in the workplace.
Have inappropriate expectations which eventually lead to low productivity and great dissatisfaction.
"Liability issues can threaten you with huge settlement costs. Employers can be sued and held liable if they 'fail to use reasonable care in the employment selection process,'" says Spectrum President, John DiViggiano. He adds, "If it is determined that you should have known about potential risks an employee posed, you can be held legally liable for their actions and the consequences—to other employees, to customers, to stockholders, and to the general public."
Workplace violence is a terrifying reality. A study by the Society of Human Resource Management showed that 57% of companies reported that a violent incident in their workplace over a four-year period. Two million American workers are victimized by workplace violence annually, costing employers $36 billion. The average award in lawsuits resulting from workplace violence is $1 million. What would be the impact of a million-dollar settlement on your business? Criminal Background Check screenings help reduce this threat to your workplace.
Compliance issues complicate the screening process. The Fair Credit Reporting Act (FCRA) sets standards for employment screening and privacy considerations, with substantial penalties for non-compliance. These standards include various disclosures you must make before, during, and after the background check has been performed. Spectrum's automated searches adhere strictly to FCRA guidelines and they provide you with checklists of your responsibilities in implementing those searches.