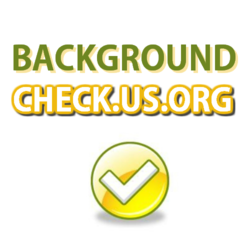 The new process should take less than 10 minutes (in some cases even half that time).
Philadelphia, PA (PRWEB) March 11, 2013
The American government is still debating the use of background checks for firearms purchases, according to the Global Post. In lieu of this news, BackgroundCheck.us.org has sped up their reporting process, shared company officials yesterday.
"We're not sure when Democrats and Republicans will agree but we need to be ready. Our new background check process delivers reports almost instantaneously to our consumers. They punch in a name, payment information, and get delivered their background check," commented a company representative.
The new process should take less than 10 minutes (in some cases even half that time). BackgroundCheck.us.org reports are organized so that customers can also breeze through the information quickly and be able to understand it.
Bold headlines and simple descriptions of events allow clients to know what they're reading without being confused by legal mumbo jumbo. "Clear and concise is the goal for our background checks," commented the agent.
BackgroundCheck.us.org reports are pulled from all legally available sources for a quick and easy service for consumers to search themselves or anyone they know. Double check someone's record for personal safety or the safety of children and other family. Faster reports mean a faster safety check.
About BackgroundCheck.us.org:
BackgroundCheck.us.org provides background check searches across the U.S. and Canada. With background check information including criminal, arrest, and employment status, BackgroundCheck.us.org is a top resource for public records online. For more information or questions, contact customer service through emailing manager(at)backgroundcheck(dot)us(dot)org, visit the website for live chat, or call toll free 1-866-434-4253.