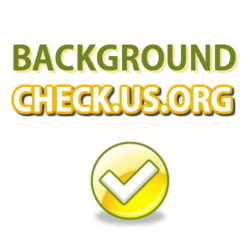 Searches for gun ownership and gun license application records have soared in the past few months
San Antonio, TX (PRWEB) March 03, 2013
BackgroundCheck.us.org is creating a new training program to help their customer service staff keep up to date on new gun control laws, company officials said yesterday.
"The gun control situation is constantly changing at this point," a company representative said. "New laws mean new public documents will become available, which means that we need to make sure our customer service staff can explain them to people who call us with questions."
The company, which provides several kinds of public records background checks, said searches for gun ownership and gun license application records have soared in the past few months.
"Gun control has become a hot-button issue nationally," the representative said. "More people are interested in whether or not their neighbors have guns or have applied for gun permits. Because more people are searching these records, we are getting more and more questions on them. We need to be able to answer them to the best of our ability."
The company said it will respect all state and national laws covering the disclosure of gun control public documents.
"We know that gun records and gun permit records can be a very sensitive issue," the representative said. "So, we are going to be very careful and err on the side of caution when it comes to new legal issues that may come up with the new laws."
About BackgroundCheck.us.org:
BackgroundCheck.us.org provides background check searches across the U.S. and Canada. With background check information including criminal, arrest, and employment status, BackgroundCheck.us.org is a top resource for public records online. For more information or questions, contact customer service through emailing manager(at)backgroundcheck(dot)us(dot)org, visit the website for live chat, or call toll free 1-866-434-4253.