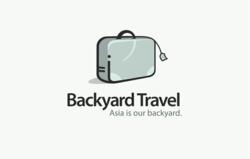 We have seen a growing increase in requests for more extraordinary and exclusive tailor-tours to unseen destinations.
Bangkok, Thailand (PRWEB) November 06, 2012
History loving adventurers will be excited by the 14 day / 13 night tour package entitled Middle Earth – A Cultural Journey. This voyage into the past includes the opportunity to visit the famous former cottage of Bilbo and Frodo Baggins, Bag End, for a second - and even third - breakfast during a three-night stay in the rolling green hills of The Shire. From Hobbiton, the tour moves to the magical Elvish city of Rivendell, where our guests can enjoy a three-night stay in a bespoke suite with waterfall views and hand-carved furniture.
The package also includes day trips to the now-safe ancient ruins of Mordor (birthplace of the legendary 'One Ring') and Isengard, complimentary entry to the Museum of Moria (where guests can try their hand at dwarf-tossing) and a guided horseback tour around the glades of Gondor, led by Eoman a distant descendent of King Eomer of Rohan, son of Eomund. The luxury trip ends with a seven-night stay in the newly refurbished spa resort at Minas Tirith, which has been restored to all its former glory in the centuries following the famous Siege of Gondor.
The second new tour now available from Backyard Travel, Oz – In the Footsteps of Dorothy, takes guests to Oz on a quest to trace the steps of the legendary hero Dorothy and her dog Toto who so famously took the Yellow Brick Road to see The Wizard. Sadly, no wizard currently resides in Oz, but the road has been fully restored to its original state and the wicked witches have all been permanently banished.
The six day / five night trip includes pick-up by hurricane from Uncle Henry's Farm in Kansas, luxury accommodation in a five-star resort in the glittering Emerald City, day trips to significant spots along the road (such as Winkie Country, home of the Tin Woodman), a visit to feed the endangered Winged Monkeys of Oz and a pair of souvenir silver shoes*. Travelers are also invited to take part in the 'Adopt a Munchkin' program to help transform the life of a refugee from the Wicked Witch's tyrannous reign.
The Kingdom of Narnia package literally transports guests on a magical adventure through the original wardrobe discovered by young Lucy Pevensie back in 1940. This one-of-a-kind package, perfect for all the family, recreates all the key moments from the visits made by the Pevensie children (excluding the battles!), starting with a welcome tea service and Turkish Delight served by a personal faun butler.
The ten day / nine night package includes a two-night homestay with a native faun family, dinner at The Beavers (a Michelin Star restaurant serving authentic Narnian cuisine), a visit to the children's theme park "Aslan's Magic Kingdom™", and ends with a seven-night stay at the newly renovated six-star Cair Paravel Castle, which topped Condé Nast Traveler's "Top 10 Intergalactic Hotels" list.
"We have seen a growing increase in requests for more extraordinary and exclusive tailor-tours to unseen destinations," said Backyard Travel Product & Operations Director Maeve Nolan. "With our new and exclusive 'Out Of This World' tours, the traveler is transformed into an adventurer, giving them the chance to discover and experience real life fantasy worlds that we could only dream of seeing before."
Other newly available tours include the 52 day / 53 night Westeros – Winter is… a good time to travel package and the 10 day / 12 night Discworld – it's a World, on a Disc package. For more details, please contact Backyard Travel at http://www.backyardtravel.com.

Silver shoes are replicas and possess no magical powers and are subject to size availability.
Disclaimer
Unfortunately, as much as we wish to take you to these exotic far-away lands, none of these tours are currently available…nor will they be in the foreseeable future. So, while Backyard Travel cannot actually offer these specific tours to the lands of famous literary works and fantasy worlds, the good news is that we offer real journeys that are no less amazing!
About Backyard Travel
Bangkok based Backyard Travel is an online travel company specializing in tailor-made tours to Vietnam, Thailand, Cambodia, Laos, Myanmar, Indonesia and Japan. For more information about Backyard Travel, visit http://www.backyardtravel.com or Facebook page http://www.facebook.com/BackyardTravel.