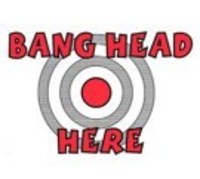 Jax Beach, FL (PRWEB) February 17, 2009
The bad beat contest started yesterday and it will be accepting the first 25 applicants who post a link to their story on Compatiblepoker's blog comment section. If more than 25 want to spill their bad beat stories then Compatiblepoker will double it to 50 applicants and give two $1,000 winners.
Basically Compatiblepoker is asking poker bloggers to post on their own blog about the worst beat they've taken in life, poker, or whatever they want. Funny stories are of course welcome.
So far one contestant lost out on a $100K progressive slot jackpot because he forgot to put in 20 cents for the progressive slot in which he usually does. He proceeded to hit a royal flush. Another blogger thought he ran up a 5 figure amount at the poker table, only to find out he was playing play money for almost 3 hours.
The contest is being run in light of the current highlight in the industry of online bad beat poker jackpots reaching in the 7 figures. There are some minor requirements to qualify for the contest such as to have a poker blog or casino blog one year or older, and linking to Compatiblepoker's contest and one page they find interesting on the site.
Roger, the owner of Compatiblepoker and writer of the blog says, "It's actually pretty funny reading these stories as they are the best of the best so far! They are definitely not the typical aces vs kings bad beat stories that make you want to go deaf."
Full details on the contest can be found here, "Compatiblepoker blogger bad beat contest".
Press Source:
Matt W.
Compatiblepoker Contest
http://www.compatiblepoker.com
About: Compatiblepoker has been online for 4 years and is in the top 25 most visited online poker affiliate portals on the internet. It now has and has held the most extensive page for US online poker players on the internet.
###