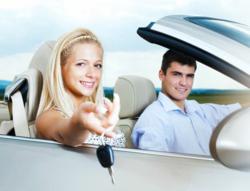 Complete Auto Loans has helped thousands of drivers get approved for auto loans regardless of their credit score or history.
Seattle, Washington (PRWEB) March 04, 2013
In the world of finances, things are always moving in one direction or another, leaving consumers with changes in their credit history. Because credit can be lowered from different conditions, it's important for consumers to know how to take advantage of auto loan financing in spite of their credit past. Here are some tips on how drivers can still get approved with loans for people with bad credit.
1. Get an idea of ones' past credit score and history. This can help consumers know what options are available for raising and improving their credit score and history. As outstanding accounts get brought up to date with different businesses, they can be contacted to see if they will show the update on the credit score, thereby improving it.
2. Find which loan agencies specialize in loans for people with bad credit. Loan agencies all tend to specialize in providing loans for different credit brackets. Complete Auto Loans, because of their wide base of loan providers, is able to offer auto loans across the entire spectrum of credit.
3. Consumers should also figure out what monthly costs fit within their budget. This will help give them an idea of how much vehicle they can afford and what they could be looking for. It's important to know what kind of costs will also be associated with the vehicle, like insurance and gas costs, since they will factor into the affordable budget.
About Complete Auto Loans
http://www.completeautoloans.com is a web-based company based out of Washington State. The company is able to provide auto loans to consumers through a wide base of carefully selected and approved auto lenders throughout the US. This wide base of auto lenders allows the company to provide fast, free, 100% guaranteed auto loans.