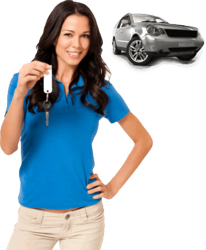 Complete Auto Loans even offers car loans to students with no credit history or without a job.
Seattle, WA (PRWEB) November 06, 2012
The proclaimed number one national auto loans service online company, Complete Auto Loans, proves to be the best place for students auto loans. Complete Auto Loans even offers car loans to students who have no credit history and are without a job.
Complete Auto Loans grants loans to college students with the expectation of helping students get a reliable vehicle that will carry them through school. With this goal in mind, Complete Auto Loans promises competitive car loan interest rates.
The internet is full of questions from students seeking good auto loans so that they can buy a quality vehicle, thus diminishing the risk of costly vehicle breakdowns and maintenance. Complete Auto Loans shares that while some vehicles may initially seem more expensive, they might come with 3 years of free auto maintenance, thereby becoming a very reasonable vehicle for a student.
One college student described his situation this way:
"I really need a car to be able to get to college and back home next year as well as to get to a job as soon as I can find one. I'm gonna be needing to come home occasionally and really have no way to be able to do it. And when I eventually find a job I have no reliable way to get to it. I'm starting my freshman year next year and I've been out of school for about 2 weeks applying for jobs everywhere I possibly can but still haven't had any luck So I decided I want to try to get a small loan and buy a new Toyota Yaris. This way it would easily last me a good long time, I wouldn't have to worry about anything unreliable with a previous owner, and I'd be able to get around really cheaply since it will get around 40mpg highway."
Complete Auto Loans recognizes the need for each student to have a dependable mode of transportation and fills that need by offering great auto loans with reasonable interest rates. They even grant auto loans to students who are without jobs.
Hoping to provide for each need, Complete Auto Loan also offers car loans to students who are purchasing used vehicles. Further, they also allow for zero or no money down financing options.
Complete Auto Loans recommends that students remember some of the other extra costs like taxes, title and license fees, and the destination charge as well as factor in continuing costs such as gas and insurance. The company claims that factoring in all of these expenses will help the student to effectively decide what kind of student auto loan he wants and whether or not he wants to give a down payment on your student car loan.
Complete Auto Loans provides quick service and approval for all auto loans. They even claim to be able to qualify a student for a loan within the span of one minute.
This online car loan provider offers a 100% acceptance rate and fast, free approval for all types of credit history.
Complete Auto Loans,
National Car Loan Provider