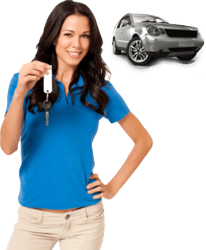 Valley Auto Loans is the #1 provider of national and local auto loans.
Greenville, SC (PRWEB) February 08, 2013
Valley Auto Loans has again grabbed the attention of the nationwide auto lending market. The number one car loan service provider in the country has just launched a credit score calculation tool. This useful tool can be used to find out the credit score or generate an instant credit report. Valley Auto Loans is an online auto lending company that offers the best service throughout the country for car loan shoppers with poor or no credit. Their credit score calculation tool will help consumers find out their credit score prior to applying for an auto loan.
Everyone knows that credit score plays the most significant role behind the approval or rejection of an auto loan application. However, many car loan applicants are not aware of their credit scores while sending their applications. This credit score tool can be extremely helpful for these applicants to make an informed decision while applying for a bad credit auto loan. This credit score calculator can be particularly helpful for car loan shoppers with bad credit.
Bad credit consumers have always been the top priority for Valley Auto Loans. The company's recently launched auto loan approval system offers approval to all applicants including those with bad credit. They also offer benefits like zero down payment financing and low rates of interest for these consumers. This unique car loan approval process requires only 60 seconds approving an application.
To qualify for the best car loan deal with bad credit, please visit https://valleyautoloan.com/apply-now2/.
About Valley Auto Loans
Valley Auto Loans is the #1 provider of national and local auto loans. Our approval process is fast! We understand that it can be embarrassing and frustrating to not be able to qualify for a car loan or student auto loan that would enable you to purchase the proper vehicle for you or your family. The approval process starts with the car lender. We provide people with the best auto lender network. Get approved for an auto loan fast! Drive your dream car.