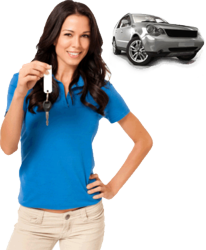 Valley Auto Loans is one of the most renowned providers of national and local auto loans.
Greenville, SC (PRWEB) March 02, 2013
Thousands of bad credit consumers are now qualifying effortlessly for their car loans, thanks to Valley Auto Loans. The acclaimed online auto loan service company is now offering approval to almost all applicants regardless of their credit related concerns. This has been made possible due to the recent implementation of an advanced approval process that targets to offer safe and easy auto lending facility to people who have been turned down by other auto lenders.
For assured auto loan approval in spite of poor or no credit, please visit https://valleyautoloan.com/apply-now2/.
Valley Auto Loans have always been proactive towards improving their system to help bad credit borrowers. In addition to introduction of a new approval policy, they have also taken several other important measures in the last few months. This includes expansion of their bad credit lending network, hiring of new personnel, introduction of a dedicated department for credit challenged consumers, and complete restructuring of their website.
The auto lending industry in general has very strict qualification parameters that are unfavorable for consumers without a good credit history. Valley Auto Loans, on the contrary, has done well to work out a process that offers approval to all with the best rates of interest. Further improvements of this efficient car loan service are expected in the next few months.
About Valley Auto Loans:
Valley Auto Loans is one of the most renowned providers of national and local auto loans. The company understands that it can be embarrassing and frustrating to not be able to qualify for a car loan or student auto loan. The company connects consumers with the best auto lenders and helps them get approved for an auto loan quickly.