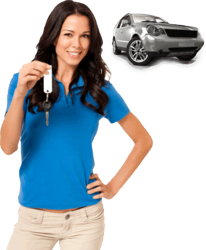 Valley Auto Loans connects consumers with the best auto lenders and helps them get approved for an auto loan quickly.
Greenville, SC (PRWEB) March 20, 2013
Valley Auto Loans, the renowned online bad credit auto loans lending service provider, has just introduced a dedicated department to offer specialized service to bad credit auto loan applicants. The company has always been the most preferred lending service for consumers with less than perfect credit history. Very recently, they have come up with a credit approval policy that targets to achieve 100% approval figure for applicants with all types of credit. It is believed that the launch of this service department will improve the efficiency of poor credit approval policy.
For 100% qualification assurance on car loans with bad credit, please visit https://valleyautoloan.com/apply-now2/.
Bad credit is considered to be a big concern for any auto loan applicant. Thousands of car loan applicants are turned down everyday due to their imperfect credit history. Valley Auto Loans has provided the much needed relief to these consumers by implementing a number of initiatives that provide them a realistic chance to qualify. In addition to offering 100% approval assurance, their new approval system also provides attractive benefits like zero down financing, low interest rate, and instant approval for bad credit auto loans applicants.
According to official sources, Valley Auto Loans' new service department will be run by industry professionals with proven track record in serving customers with bad or no credit. The company is about to start recruiting for key positions within the department. A training program is also being arranged for the entire team.
About Valley Auto Loans:
Valley Auto Loans is one of the most renowned providers of national and local auto loans. The company understands that it can be embarrassing and frustrating to not be able to qualify for a car loan or student auto loan. Valley Auto Loans connects consumers with the best auto lenders and helps them get approved for an auto loan quickly