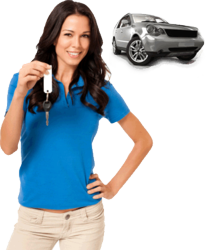 Greenville, SC (PRWEB) March 27, 2013
Valley Auto Loans, a prominent name in the country's bad credit auto loans market, has just got a Twitter page for the company. It may be recalled that Valley Auto Loans recently revealed their plans to build a strong internet based promotional campaign and the introduction of the Twitter page is the first step toward achieving the same. Valley Auto Loans specializes in offering high quality lending support to poor credit borrowers, and have recently put together a system that offers 100% approval assurance to credit challenged auto loan shoppers.
To qualify for great auto loan deals irrespective of credit history, apply at https://valleyautoloan.com/apply-now2/.
Twitter is presently one of the most popular social media platforms that is being used by many companies to create an alternative channel of communication with their prospective customers. It can also be great alternative for business promotion and offering better customer service. Announcing the launch of this Twitter page, a senior official from Valley Auto Loans recently said, "We are happy to inform that our online promotional campaign is live now. We are expecting to launch our YouTube channel within a few more weeks."
Valley Auto Loans has made a number of enhancements of their service in the last few months to ensure the best possible performance of their advanced approval policy. In addition to introducing their social media campaign, this includes the creation of a new department for poor credit borrowers, inclusion of new service partners, and recruitment of poor credit lending specialists.
About Valley Auto Loans: Valley Auto Loans is one of the most renowned providers of national and local auto loans. The company understands that it can be embarrassing and frustrating to not be able to qualify for a car loan or student auto loan. Valley Auto Loans connects consumers with the best auto lenders and helps them get approved for an auto loan quickly.