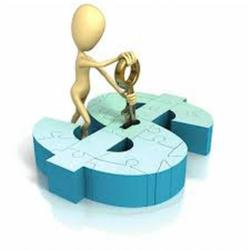 Working Capital Lines Of Credit For Your Business -Now Available- Even With Bad Credit
Nationwide (PRWEB) March 08, 2013
Expanding or exploring new opportunities is just part of the equation. In order to do so, businesses have to have on-hand enough working capital to keep things moving along while putting the next piece of the puzzle in place. Sometimes, it's a matter of urgency, when an unexpected expense arises. Other times, it's planned, but there's a shortage between working capital and expansion capital.
"What small business owners find all too often is their bank isn't in the new habit of lending for working capital, or even money to fund an expansion. Even trying to access working capital lines of credit is far more difficult than most small businesses suppose. They go to their bank or another lending institution and are handed what amounts to a ream of paper to fill out that's turns out to be just the application. Weeks or months later, they're still submitting financial documentation and aren't any closer to getting the money they need several weeks or months ago," a company spokesperson with Business Cash Advance Guru said, commenting on the traditional loan process.
Business Cash Advance Guru is an alternative lender, specializing in fast loans for small business opportunities- even with bad credit, headquartered in Tampa Bay. The company points out the huge disconnect between small businesses and traditional banks, "Most of our borrowers have been astounded by the red tape and leg work that goes into securing a loan for working capital. It seems it's never enough--financial statements, tax returns, collateral and a personal guarantee, even combined with a good credit score doesn't mean borrowers will be approved," the company spokesperson continued.
The alternative lender states that small businesses need to have access to working capital lines of credit in order to stay in business or to shore up a scheduled expansion. That's why the lender offers among its many debt instruments fast loans for small business opportunities.
Business Cash Advance Guru bases its approval process not on a good or bad credit score, how much collateral an owner can pledge, or even years worth of financials and tax returns, but a business' future credit card receipts and bank deposits. There's very little that's needed to get working capital from this alternative lender. What's more, approvals are usually granted within 24 hours and businesses have access to their working capital lines of credit within a week's time, with very little hassle and no red tape to wade through.
About TieTechnology
BusinessCashAdvanceGuru.com is a division authorized by TieTechnology, LLC. TieTechnology, LLC. Specializes' in service based solutions for businesses. Services provided by TieTechnology are: merchant credit card processing, business service telecommunications, business cash advances on credit card processing platforms and web based visibility marketing. The advantages of doing business with TieTechnology is their commitment to their customer service excellence and the offering of one stop solutions to all business to business service product needs for the customers' convenience. To learn more about their wide assortment of business services, please visit http://www.tietechnology.com or http://www.businesscashadvanceguru.com
TieTechnology, LLC
4532 W. Kennedy Blvd, Suite 182
Tampa, FL 33609
sales(at)businesscashadvanceguru(dot)com
813-856-0223 x 150
888-809-9243 x 150