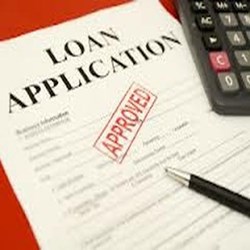 Bad Credit Small Business Loan Approvals With Cash Funds Fast
Nationwide (PRWEB) March 11, 2013
The company is pleased to provide many repayment options and an array of interest rates for each and every one of their bad credit small business loan packages. Business owners will pleasantly be surprised by their reception, and will find that even if they need an emergency business loan, they can be approved within 24 hours.
Cash Funds Fast specializes in alternative debt instrument options to help businesses meet their needs. Whether business owners need a bad credit small business loan for some extra working capital, want to fund a new line of inventory or materials, or are seeking to take advantage of a new growth opportunity, the application process is quick and easy.
"We invite any small business who's skeptical about alternative lenders to visit their banking institution and apply for a small business loan. That experience alone will be more than enough to convince small business owners that traditional lenders aren't into lending money, but they do like to dangle a carrot on a stick. In fact, that's what we hear most often from our clients, it's the same story, just change the name of the bank," a company spokesperson stated, speaking about the difficulties in getting a bad credit small business loan with a big bank.
Cash Funds Fast provides many types of loan products, including an easy-access business cash advance with bad credit. "Instead of going to a traditional bank, filling out dozens of forms, submitting year's worth of financial records and tax returns, only to be asked for more documentation and a huge amount of collateral, plus a personal guarantee, small businesses ought to give our products a try," the company spokesperson added.
The alternative lender bases its loan approval, not on what a business has or has not done, but its actual sales revenue. Cash Funds Fast approves small business loans and cash advances on a business' credit card sales and future bank deposits. The lender doesn't run a credit check, nor does it require a personal guarantee or collateral.
Small business owners can build or rebuild their company's credit, take a tax deduction, and avoid having to slash prices in order to raise cash quickly. Each loan has flexible repayment terms and other options and funds are generally available within 5 to 7 days.
About TieTechnology, LLC--Cash Funds Fast Division
Cashfundsfast.com is a division authorized by TieTechnology, LLC. TieTechnology, LLC, specializes in service based solutions for businesses. Services provided by TieTechnology are: merchant credit card processing, business service telecommunications, business cash advances on credit card processing platforms and web based visibility marketing. The advantages of doing business with TieTechnology is their commitment to their customer service excellence and the offering of one stop solutions to all business to business service product needs for the customers' convenience. To learn more about their wide assortment of business services, please visit http://www.tietechnology.com or http://www.cashfundsfast.com
TieTechnology, LLC
4532 W. Kennedy Blvd, Suite 182
Tampa, FL 33609
sales(at)tietechnology(dot)com
813-856-0223 x150
888-809-9243 x150