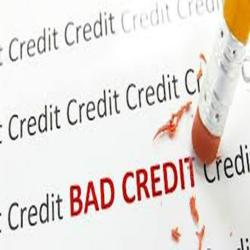 Even With Bad Credit-Restaurant Loans Are Available With Business Cash Advance Guru
Nationwide (PRWEB) March 14, 2013
Business Cash Advance Guru sees a real need for more lending options that are customized for small business owners in local communities across the nation and is introducing many options for business loans with bad credit and even emergency business loan alternatives.
"The majority of our clients are small business owners who have tried for naught to secure a corporate capital loan or line of credit from their bank or credit union. The clients come to us with essentially the same complaints about getting a traditional business loan or credit line. 'I gave my bank five years worth of financials. The bank came back and said a business and personal credit check would be required. Then, the bank said it needed more documentation, plus a personal guarantee and a hefty bit of collateral,'" a company spokesperson recounted about the alternative lender's many small business owners' experiences.
The Tampa Bay based alternative lender seeks to rectify this situation by putting the red tape and strict requirements aside of those imposed by traditional lenders. Instead of asking for several years of financial statements, documented assets, insisting on personal guarantees, requiring collateral commitments, and all the other criteria of a typical bank loan; Business Cash Advance Guru bases its application approval on future credit card receipts and bank deposits. This has opened doors for many types of bad credit restaurant loans, with competitive rates.
"We'd like small businesses and restaurant owners to feel confident that they can find and qualify for a number of bad credit restaurant loans that are quite competitive in their interest rates and repayment terms. We'd also like to be known as a thoughtful, professional fast business loan alternative source," the spokesperson added.
Business Cash Advance Guru breaks down many barriers by offering many bad credit restaurant loans. The company states "small business owners will be pleasantly surprised by how easy the application and approval process are. In a vast majority of cases, approvals are given within 24 hours and funds are made available to the owner within just one week."
About TieTechnology
BusinessCashAdvanceGuru.com is a division authorized by TieTechnology, LLC. TieTechnology, LLC. specializes in service based solutions for businesses. Services provided by TieTechnology are merchant credit card processing, business service telecommunications, business cash advances on credit card processing platforms and web based visibility marketing. The advantages of doing business with TieTechnology is their commitment to their customer service excellence and the offering of one stop solutions to all business to business service product needs for the customers' convenience. To learn more about their wide assortment of business services, please visit http://www.tietechnology.com or http://www.businesscashadvanceguru.com
TieTechnology, LLC
4532 W. Kennedy Blvd, Suite 182
Tampa, FL 33609
Sales(at)businesscashadvanceguru(dot)com
813-856-0223 x150
888-809-9243 x150