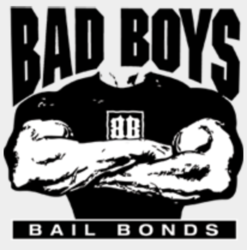 Nobody is immune to making mistakes
Salt Lake City, UT (PRWEB) March 18, 2013
Bad Boys Bail Bonds is proud to announce they have officially become a sponsor of the National Union. This allows them to show their appreciation to members of the union such as police, firefighters, steel workers, electricians and many more. As a sponsor, Bad Boys Bail Bonds will now offer discounts on bail bondsman services provided to any union member.
The National Union is a company that is dedicated to helping union members by allowing them to access a community network that is full of services and discounts for all union members. The National Union uses sponsorship in order to arrange for discounts on services provided to union members.
As a sponsor of the National Union, Bad Boys Bail Bonds will now waive all fees above the state-required 10% to all union members. In addition, they will waive any financing fees that may arise.
"Nobody is immune to making mistakes" says Josh Simpson, an electrician and union member since 2004. "I don't intend to get arrested any time soon, but it's nice to know that if I do, I have somewhere to turn for help who won't try to take advantage of me or my family"
About Bad Boys Bail Bonds:
Larry Nowak is the president of Bad Boys Bail Bonds. He and his staff dedicate themselves to helping inmates and their families navigate a very difficult in their lives. He works tirelessly to ensure that nobody spends more time in jail than they absolutely have to. He understands that people make mistakes and believes nobody should have to lose everything over it.