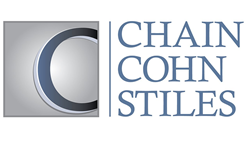 We are extremely proud of being invited to join ABOTA. We have been helping accident victims in Bakersfield and throughout Kern County for many years
Bakersfield, CA (PRWEB) June 23, 2015
Bakersfield big rig and trucking accident lawyers at Chain Cohn and Stiles are delighted to announce that Managing Partner, David Cohn has been invited to join the American Board of Trial Advocates (ABOTA). ABOTA is a national organization dedicated to protecting individuals' rights through the preservation of the jury system and through elevating standards of integrity, honor, and courtesy in the legal profession. ABOTA's membership is widely recognized as a "who's who" of the nation's most preeminent trial lawyers. Entry into ABOTA is on an invitation-only basis.
Big rig accident lawyers in Bakersfield at Chain Cohn and Stiles focus on complex litigation in a wide range of substantive areas. They have developed a national reputation as trial lawyers handling cases involving catastrophic injury, industrial accidents, personal injury, and workers' compensation and they have been recognized by their peers as being preeminent or A/V Rated according to Martindale Hubbell. They have many years of experience handling trucking accident lawsuits in the Central Valley and they have an excellent track record of winning settlements for their clients.
Bakersfield motorcycle accident lawyers, David Cohn is one of a few Central Valley attorneys who are currently members of ABOTA. "We are extremely proud of being invited to join ABOTA. We have been helping accident victims in Bakersfield and throughout Kern County for many years. We fight insurance companies on the behalf of victims. We are known and respected by the insurance companies and we always try to get the maximum settlement for our clients," says David Cohn of Chain Cohn and Stiles.
In addition to representing clients involved in motor vehicle accidents the experienced lawyers at Chain Cohn and Stiles are also experienced Bakersfield wrongful death lawyers. "If you have a loved one who has been killed through the fault of another person or company you may need to speak with an experienced wrongful death attorney as soon as possible," says David Cohn of Chain Cohn and Stiles, proudly serving Bakersfield and the entire Central Valley.
With offices in Bakersfield, Chain Cohn and Stiles is a firm of award winning trial lawyers practicing in the areas of personal injury, Industrial and agricultural accidents, workers' compensation, construction site injuries, and oil field accidents. "We help people from all walks of life with a broad variety of cases. We have had some of the largest settlements and verdicts awarded to our clients in Kern County," says Attorney David Cohn of Chain Cohn and Stiles. In addition to being excellent litigators, Chain Law also offers no cost consultations to people who have been injured in accidents that are not their fault, that were caused by another party. "We provide the no cost consultation because we want to learn about our clients and we also want to present potential customers with an opportunity to learn more about us."
To learn more about the Bakersfield wrongful death lawyers at Chain Cohn Stiles or to learn more about the broad range of services they provide including filing lawsuits related to motor vehicle accidents please visit their website. People are also asked to view the Chain Law YouTube videos relating to wrongful death, car accidents and big rig accidents. To take advantage of the no cost consultation being offered by Chain Cohn and Stiles please call (661) 323-4000 to speak with and experienced lawyer in Bakersfield.
Chain | Cohn | Stiles
1430 Truxtun Ave
Bakersfield, CA 93301
(661) 323-4000