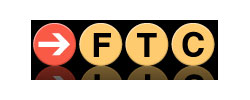 Fairfield, CT (PRWEB) March 15, 2013
Fairfield Theatre Company is getting ready for a night of hooting, hollering and dancing as FTC throws down a hoedown with two of the best bluegrass bands in the country as Cabinet and Hot Buttered Rum will perform at StageOne on Friday, March 22. Doors open at 7 p.m. with the show at 7:30 p.m.
FTC highly recommends getting to StageOne early to check out Cabinet, an emerging band from the heart of the Quaker State. Cabinet's banjo-driven, harmonic sound is everything that is good about bluegrass tempered by a bit of indie rock.
Weaving bluegrass, country and folk influences with tight dynamics, soaring harmonies, Cabinet's down-to-earth rhythm and lyrics give way to dreamy jams which have been entertaining audiences around the country. Having appeared at such festivals as Philadelphia Folk Fest, Floyd Fest, SXSW, Peach Music Festival and having opened for such bands like Railroad Earth, Zach Brown Band, New Riders of the Purple Sage, The Allman Brothers and Yonder Mountain String Band, Cabinet will have fans in for a special night ahead.
If Cabinet wasn't exciting enough, FTC is ecstatic to have Hot Buttered Rum on the bill. Initially formed as an acoustic string band, Hot Buttered Rum grew its fame by years of constant touring, which transformed them into a plugged-in, percussive power house that wows critics and fans alike. Their left-coast rock reveals an access to jazz, country and world music that few groups can match. While the band's music belies simple categorization, its songwriting and stage chemistry delights listeners at every turn.
Hot Buttered Rum's story is one of evolution. The high altitude bluegrass band spins tales about the good times, the bad times and the roads in between and belts them from the heart in three-part harmony. Their on stage chemistry fuels the love fest that is Hot Buttered Rum.
Hot Buttered Rum's years of touring have given the band the chance to work and play alongside a wide cross-section of musicians, including Phil Lesh, Chris Thile, Brett Dennon and Robert Earl Keen. Their sound has found its way to the most prestigious pop, folk and bluegrass stages in the country, including Telluride, Newport, Bonnaroo, Grey Fox, All Good, High Sierra and Wakarusa.
Touring in support of their latest Live in the Sierra album, Hot Buttered Rum comes to StageOne, proving that they're one of the hardest working bands in the musical world today.
Tickets for the show at Fairfield Theatre Company's StageOne are $20 in advance. Tickets can be purchased online at http://www.fairfieldtheatre.org.
About the company:
Fairfield Theatre Company is a highly-acclaimed nonprofit performing arts organization located in the heart of downtown Fairfield, Connecticut. FTC presents nearly 250 performances and concerts each year featuring outstanding national talent on FTC's StageOne in Fairfield, at The Klein Auditorium in Bridgeport and at Norwalk Concert Hall in Norwalk. FTC's intimate 200-seat StageOne venue is widely recognized as being one of the best places to see a live performance in the region. FTC is dedicated to providing the highest quality arts, entertainment, and educational experiences to the communities we serve.