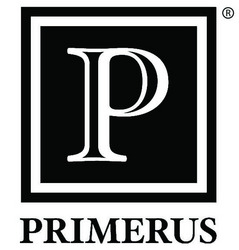 Grand Rapids, MI (Vocus) July 26, 2010
The International Society of Primerus Law Firms' (Primerus) Bankruptcy Practice Group will host a free webinar on Tuesday, July 27th at 1:00 p.m. EDT entitled, "Landlord Rights in Bankruptcy: Taking the Bitter with the Sweet". Presenters include Brian L. Davidoff, of Rutter Hobbs & Davidoff Incorporated in Los Angeles, CA, and Rick S. Miller, of Ferry, Joseph & Pearce, P.A. in Wilmington, DE.
The webinar will focus on what commercial landlords need to know when their tenants file for Chapter 11 bankruptcy and will cover the following topics:
1. The commercial lease as an executory contract
-The tenant's right to assume or reject
-Time to assume or reject
-Cure of default upon assumption
-Debtor's duties pending assumption
2. How the tenant's lease obligations are treated in bankruptcy
3. Ipso facto clauses
4. Shopping center leases
5. Effect of rejection by tenant
6. Landlord as debtor
-Effect of rejection
7. Right to access security deposit
-Letter of credit
The Primerus Bankruptcy Practice Group is comprised of business law firms who have collaborated to provide bankruptcy legal services which could otherwise only be offered by the largest of law firms, while providing "hands on" representation by seasoned lawyers without the large law firm price tag. The Bankruptcy Practice Group has assembled members who have bankruptcy experience and are Electronic Case Filing admitted counsel, which is required in multiple jurisdictions, offering you access to bankruptcy legal services across the country. Bankruptcy Practice Group members must also have a minimum of 10 years of practice, spend at least 400 hours a year in the practice area, which is about half their practice (in the given practice area), and obtain 8 hours a year of CLE in the specific practice area. Additionally, group members are asked to maintain memberships in certain organizations (depending on the area of practice) and publish books or articles in the area of practice and/or regularly speak on topics in the area of practice.
To register for the free webinar, or for more information on the Bankruptcy Practice Group, please contact Erica M. Kusmierz at e.kusmierz@primerus.com or 800-968-2211.
About the International Society of Primerus Law Firms (Primerus):
Primerus is an international alliance of top-rated, independent, small and mid-sized law firms that have earned the right to display the Primerus seal of quality. All Primerus law firms have been rigorously screened and audited, annually, for their commitment to six key areas including Integrity, Excellent Work Product, Reasonable Fees, Continuing Education, and Community Services. As one of the world's most respected and rapidly growing legal alliances, Primerus currently has over 150 member law firms in nearly 110 cities, 43 states in the U.S., and in several other countries, including: Canada, China, England, France, Germany, Greece, Hungary, Mexico, and Switzerland. With over 2,000 lawyers in the alliance, Primerus members, collectively, offer the breadth of expertise and jurisdictional coverage that only the world's largest law firms can offer to their clients, but at more reasonable rates.
# # #