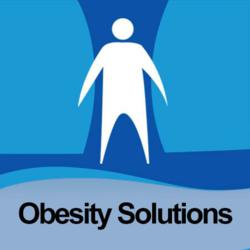 Vallarta provides a wide variety of activities before and after your surgery, soak up the warm weather, and enjoy the spectacular sunset.
(PRWEB) March 19, 2013
Puerto Vallarta, a rapidly developing medical tourism destination, offers a wide variety of natural wonders as well as a rich cultural history that travelers can experience prior to their surgery. Whether city dweller or beach bunny, those traveling to this area have countless opportunities to soak up the sun, swim in the beautiful beaches, join a buggy tour or experience the vibrant nightlife. Whatever your interests, Obesity Solutions has compiled suggestions of the local activities everyone should check out before their surgery in Puerto Vallarta this spring.
From sunrise to sunset, the beaches around Puerto Vallarta offer plenty of fun and relaxing activities. Tourists can sign up for boat rides that explore the coast, go horseback riding , sail, diving and snorkeling, go kayaking, or just simply walk along the beach.
To fully immerse themselves in the environment, tourists can even sign up to swim with the Pacific Bottlenose dolphins that inhabit the region. And during the winter months, between December and March, Obesity Solutions recommends signing up for a relaxing excursion around Banderas Bay to watch the Humpback whales up close and personal in their natural habitat. There is no better way to relax before surgery than watching the majestic humpback whale in the wild.
"Vallarta provides a wide variety of activities before and after your weight loss surgery, soak up the warm weather, and enjoy the spectacular sunset," says Dr. Jose A. Castaneda Cruz, owner of Obesity Solutions.
If the beach isn't of interest, visitors are also encouraged to check out the Malecon and Sculptures. Since 1936, this has been the most important historical monument in Vallarta and a favorite among travelers for quiet walks and enjoying the sunset. Here, the romantic atmosphere is set by unbelievable sunsets and enchanting stone and bronze statues and becomes the perfect complement to a relaxing evening the night before surgery.
Dr. Jose A. Castaneda Cruz' hospital location offers the perfect getaway location, while offering comfort and relaxation after post-op procedures. He practices at a state-of-the-art medical facility in Puerto Vallarta – a Pacific beach resort city – and Guadalajara. In Puerto Vallarta, the Premiere by CMQ Hospitals serves patients with the most modern technology available. CMQ premiere hospital in Puerto Vallarta boasts extravagant comfort that has yet to be adopted by any other hospital facility in the region. The hospital brings together 300 of Mexico's leading specialists, along with world-class technology in offering accurate diagnoses and treatment options.
In this prestigious bariatric clinic, the qualified and well-trained caretakers are available round the clock to provide post-surgical services to local and international patients. Also, the agonizing long wait times are generally non-existent in this top tier hospital in Puerto Vallarta. More importantly, the medical staff can speak English fluently with their foreign clients.
Dr. Jose A. Castaneda Cruz is a Mexican board certified surgeon with 6 years of experience in bariatric surgery. He has done 5,000 bariatric procedures including RNY gastric bypass, duodenal switch, gastrectomy sleeve, metabolic surgery and gastric band.
About Obesity Solutions:
Obesity Solutions by Dr. Jose A. Castaneda Cruz, offers clients an attractive medical vacation stay with a state-of-the-art medical facility and personalized care for patients. Dr. Castaneda is a board certified surgeon with over 6 years of experience and specializes in bariatric procedures such as: RNY gastric bypass, duodenal switch, gastronomy sleeves, metabolic and gastric band surgery. Obesity Solutions is based out of the Puerto de Hierro Medical Center, a privately owned and operated hospital. For more information, please visit: http://www.drjoseacastanedacruz.com.mx.