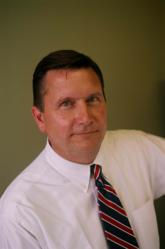 "Price is everything today; A seller must be prepared to face the realities of today's economy, not the economy of 2007"
Scottsdale, AZ (PRWEB) June 20, 2011
Barron Thomas, Scottsdale, Arizona based airplane dealer and broker, reports the successful sale and closing of four Lear Jets in the last six months, in what is considered the worst aviation economy since World War II.
"Price is everything today", says Barron Thomas, who has been actively selling airplanes for four decades. See http://www.barronthomas.com
"A seller must be prepared to face the realities of today's economy, not the economy of 2007", he adds. More airplanes are chasing fewer buyers, and financing is still very difficult except for the most sterling of credits, and banks are a lot pickier about the collateral.
Also, a seller must be able to act promptly when a realistic offer is presented.
If a seller is hesitant, or tries to extend the process through endless price posturing, it opens the door for the buyer to find a better deal and the sale is lost.
Barron Thomas adds that buyers recognize that it's a buyer's market, but he cautions buyers not to be "too-empowered" and miss a truly good deal.
Barron can point to examples of where a buyer tried to endlessly haggle, trying to beat an already good price. The result of the extended haggling was that the buyer was left empty-handed. While the buyer relentlessly pushed and pushed for a "better deal", another buyer recognized the merits of the airplane and the price, and swooped in and bought it.
Mr. Endless-Haggler was left with a lot of wasted time and no airplane.
Barron Thomas owns some airplanes and as a broker generally represents only sellers. He feels his job is to widely expose the airplane to a large pool of potential buyers, both through advertising and through his "Golden Rolodex" of previous clients accumulated over a 40 year period, plus to dispassionately advise the seller on the real-world realities of today's market and prices, and then guide the seller through a sale that is in the best interest of all parties.
Barron feels that any significant turn-around is still in the future, and how far in the future is hard to determine, so he recommends a serious seller should focus on the real objective of selling the airplane, and a buyer should do likewise. No one can predict the exact date and time the market will turn, but he who hesitates, be it buyer or seller, according to Barron, often misses the deal.
Barron Thomas also advises sellers to lead with price, rather than constantly chase the market down. A sale and money-in-the-bank today is worth more than a possibly slightly higher price six months from now after the seller has spent that six months' worth of money on hangar, maintenance, insurance and taxes. If you are the best deal, on a good airplane, even in this economy, you will get a buyer. But Barron cautions all sellers to remember the two key words: Best Deal.
That's how you sell four Lear jets in one of the worst economies in aviation history.
###