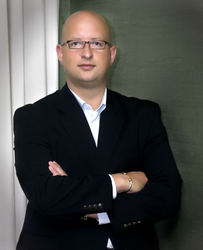 This was the next logical step in our partnership
Newark, Del. (PRWEB) November 2, 2010
HR recruitment firm CBI Group (http://www.thecbigroup.com) and career coaching firm Barton Career Advisors (http://www.BartonCareerAdvisors.com) announced today an expansion of their strategic alliance into outplacement services. The two companies, which announced their partnership in June 2009, share similar philosophies for providing value to clients.
"This was the next logical step in our partnership," said Christopher Barton, president of Barton Career Advisors. "CBI Group has a deep, credible market presence in helping businesses to craft innovative human capital solutions."
The new flexible outplacement solution offered by the joint venture focuses on high-touch delivery and will be supported by CoachOnetoOne™, Barton Career Advisors' career transition portal. A key component of the service offering will be an intense focus on individual client relationships.
"It became clear that the market was looking for an alternative to the current offerings in the outplacement industry," said Chris Burkhard, president and founder of CBI Group. "We confirmed through several initial engagements that Barton Career Advisors' model and technology have what it takes to deliver."
Barton Career Advisors has added new outplacement resources and information on their web-site at http://www.bartoncareeradvisors.com/outplacement.html.
About Barton Career Advisors, LLC
Barton Career Advisors, LLC, is a relationship based outplacement and career coaching firm offering premier direct-to-client and business to business services. The company, headquartered in Newark, Del., employs a need-based business model, BCA One-to-One™, which is driven by experience and client outcomes. Barton Career Advisors has over 15 years experience in HR recruitment processes, people development and business operations.
About CBI Group
CBI Group is a Project/On Demand recruitment firm founded in 2001 by staffing industry leaders. CBI Group specializes in providing results-oriented solutions to their customers. Their depth of experience implementing single and multi-position recruitment strategies enables them to provide highly responsive and cost effective services. Through efficient management and quality consulting they ensure that their clients receive maximum return on their investment by managing projects to meet their current and future needs. Known for their trademarked Outside-In® culture, CBI Group's workforce embraces change, competes through knowledge and takes service to the "nth" degree.
###