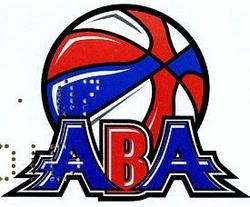 And, as an added incentive
Nashville, TN. (Vocus) January 17, 2009
The American Basketball Association (ABA) announced today that tickets for the ABA Championship Playoffs and All-Star Game are on sale, and according to Joe Newman, ABA CEO, "This has to be one of the best sports and entertainment values ever. Scott Lumley, the Nashville Broncs owner and host of this year's Playoffs and All Star Game, has truly put together a fabulous event with very affordable pricing. It is going to be something very special indeed."
The games will be played in the beautiful 10,000 seat Municipal Auditorium in one of the great entertainment capitals of the world, Nashville, Tennessee. The eight best teams in the ABA will be competing in the tournament as well as the 24 best players in the league competing in the All Star Game, Slam Dunk competition, 3-Point Shooting competition. In addition, there will be pre-game, halftime, and post game entertainment, music and other events.
"We are very pleased and proud to have been chosen to host the ABA Championship Playoffs and All-Star Game," added Lumley. "Crowds of 5,000-10,000 have been standard at these events when held separately. Held together, with the remarkable addition of great Nashville entertainment, and with ticket prices lower than any of the previous events - this should be one of the great ABA sports and entertainment values ever.
"And, as an added incentive," Lumley stated, "We are giving free tickets to the first 500 people who purchase 3 day pass's to the Playoffs or All Star Game to the world famous Whitehorse Saloon, hosts for top Nashville stars like Kenny Chesney, Carrie Underwood, REO Speedwagon and others. To order tickets, visit http://www.abalive.com or http://www.nashvillebroncs.com - click the ABA Playoffs/All Star Game banner - and follow easy instructions. Order soon.
Thanks,
Joe Newman
ABA CEO
###